When
November 30, 2019 @ 12:00 am - November 30, 2019 @ 12:00 am
This is a past event. Registration is no longer available.
The School of Policy and Governance is excited to announce our next Executive Education Program:
GENDER AND POLICY IN INDIA, 2019, 30 Nov 2019, Location: Bangalore.
IN PARTNERSHIP WITH
Join us for a one – day program in Bangalore to learn from some of the highly acclaimed academics and practitioners from India and around the world. You will have the opportunity to learn about the current state of Indian policy on Gender.
The program is suitable for professionals and postgraduate students alike. Registration will open from 1st November and will be accepted until 20th of November.
Based on the response to our last event, apply early as spots will run out very fast. Less than 50% of those who applied to the last Executive Program made it to the final participants' list.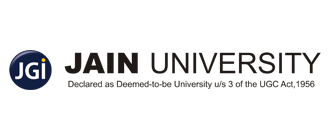 ACROSS THE BOARD
Receive an overview of Gender policy across the last four decades, understand relevant laws and policies, as well as identify gaps that need to be addressed.
WORKSHOP ORIENTED
Workshops and case studies will help you translate academic theory to practical ways to address gaps.
DIVERSE PARTICIPATION
Women and men, professionals, students as well as those passionate about gender policy can take part in this program.
The Current program outline is as follows.
Bangalore – 30th Nov 2019
SPG Introduction and Welcome
An overview of the current state of Gender Policy in India and a discussion of some of the cases that spearheaded gender policy at Supreme Court level and outside of the legal system in the past 12-18 months.
#MeToo, Sabrimala, Triple Talaq, the National Women's Party,
Gender-ing of policy – the role that gender plays in the development of policy and the effect this has on policy outcomes – land reform, gender budgeting, financial inclusion
Workshop – Identify gaps in gender law and policy in India, work out a framework for policy to address these gaps and demonstrate how tools such as data and digitalization can be effective in progressive gender policy
OTHER DETAILS
DATE & LOCATION
November 30, 2019 @ 12:00 am - November 30, 2019 @ 12:00 am
Location: Bangalore
Cost
N/A
APPLICANTS
"We recommend that participants have an undergraduate degree, but it is not mandatory. Professionals, public servants, and postgraduate students are invited to apply. The application acceptance will depend on the quality of your application. We recommend a high level of English proficiency. Applications will open on 1st Nov and will be accepted until the 20th of Nov 2019.
As there are limited spots available, we encourage you to apply early"
CERTIFICATE
At the end of the program, each participant will receive a certificate of participation.