When
August 17, 2019 @ 12:00 am - August 17, 2019 @ 12:00 am
Venue
National Law University, Bangalore
Cost
Students: Rs 2,000 + 18% GST [ID Required]
Non-Students: Rs 4,000 + 18% GST
This is a past event. Registration is no longer available.
The School of Policy and Governance is excited to announce our next Executive Education Program:
Cyber Policy 2.0, 17 Aug 2019, Location: National Law University, Bangalore.
IN PARTNERSHIP WITH
Join us for a one-day Executive program in Bangalore to learn from some of the highly acclaimed academics and practitioners from India. You will have the opportunity to learn about the current state of Cyber Policy in India. The program is suitable for professionals and postgraduate students alike. Applications will open on 1st July and will be accepted until the 10th August 2019. Based on the response to our last event, apply early as spots will run out very fast.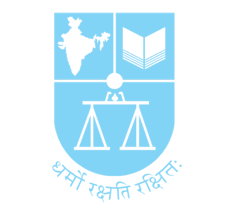 Price
Rs 2000 + GST
Rs 4000 + GST
ACROSS THE BOARD
Receive an overview of Cyber policy across a range of topics including ADR-ODR, Smart contracts, possible role of AI in contracts.
WORKSHOP ORIENTED
Workshops and case studies will help you translate academic theory to practical ways to address gaps.
DIVERSE PARTICIPATION
Professionals, as well as Graduate students, can take part to understand the dynamics of policy.
Arindrajit Basu
Senior Policy Officer at the Centre for Internet & Society with the Cyber Security Project
Arindrajit's primary interests lie in the fields of International Relations and Public Law. His work at CIS focuses largely on developing normative frameworks for the regulation of emerging technologies internationally and conceptualizing the strategic role that India and other emerging economies can play in this space. He is a lawyer by training and holds a BA,LLB (Hons) degree from the National University of Juridical Sciences (NUJS), Kolkata and a LLM in Public International Law from the University of Cambridge, UK.
Dominic Karunesudas
Founder and CEO- Technitics Consulting
Dominic has over 18+ years of professional experience in high technology consulting such as cyber security, AI/ML along with media and technology entrepreneurship. A former editor of technology with the Times of India Group, CNBC TV18 and Web18, Indian Express group, he also has a strong foundation investment banking, merger and acquisition and financial technologies. He briefs the PMO, national security agencies, the armed forces of India, Member of Parliaments and Defence Attachés' on matters related to applied technology for national and economic security. Professional Studies: Strategic Management for Senior Leaders, Harvard Business School, Harvard University Strategic Public Policy Management, Harris School of Public Policy, University of Chicago India's first Information Technology Media Fellow, Carnegie Mellon University Diploma from Asian School of Cyber Laws Six Sigma Black Belt – Asian Institute of Quality Management & ASCB(E), UK Advanced programming in Unix, IIT Bombay Offensive hacking Gold Professional Certified commercial negotiation, mediation and arbitration professional, International Mediation Institute, Hague Netherland. Electrical Engineering, Mumbai University Recent Briefing Sessions Conducted: College of Air Warfare, Indian Air Force, Secunderabad Indian Army – Headquarters of 3 Corps Indian Army – Headquarters of 4 Corps Information Warfare Division, Indian Navy Information Warfare Division, Indian Air Force Skills and Expertise: Cyber security and technology management consulting and advisory Strategic communication Government and industry relations Innovation management and strategy Artificial Intelligence & Machine Learning, Block Chain and Fintech Strategic Investment Management/Venture Capital and Private Equity, M&A National Security and Public Policy Management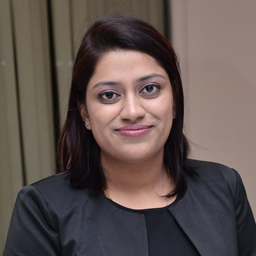 Kavita Gupta
Senior Legal Counsel, Airbus Group India,
uniper Networks is an American Multinational Corporation headquartered in Sunnyvale, California that manufactures networking products, including routers, switches and network security products. At the helm of Juniper's legal function, Kavitha Gupta, CIPP/A is Senior Corporate Counsel – India and South Asia and is a leading Privacy and Technology Counsel with over 16 years of experience in IT & ITES sector. Prior to joining Juniper Networks, Kavitha was Head Legal of Airbus Group India advising on business and transactional matters including Bizlab, Airbus' start-up incubator and received accolades in advising the first Airbus Flight Training Center (ATO) in India. In her previous tenure, Kavitha was Head Legal, Asia Pacific of Hitachi Consulting overseeing the legal function for APAC region which encompasses IT and Cloud Computing contracts, Privacy and Data Protection, Global Compliances and Employment matters and also worked with Wipro Technologies in the Compliance team heading Global Compliances for Americas and was key in automation of employment related matters for Americas. She also worked in the Commercial Contract team for Wipro Infotech covering India region. Kavitha is a Certified Privacy Professional for Asia (CIPP/A) from IAPP and on the committee of Association of Corporate Counsel for India Chapter. She received Appreciation of her valuable contribution in Privacy and Cyber Security by Justice BN SriKrishna at the INBA General Counsel Summit on July 19, 2019 and 'Young Women General Counsel of the Year, 2015' award by the Legendary, Shri. Ram Jethmalani, Senior Counsel at the INBA 66th National Law Day, November 26, 2015, New Delhi.
The Current program outline is as follows.
Introduction by the School of Policy and Governance
India's Cyber Policy Where does India stand compared to other countries. "Deconstructing the India regulatory approach to data governance and cyber security"
Presentation, discussion and workshop on 'Legal framework for Cyber Laws'
Cyber Security, Cyber Crime and Social Media Crime
Discussion over high tea.
OTHER DETAILS
DATE & LOCATION
August 17, 2019 @ 12:00 am - August 17, 2019 @ 12:00 am
Location: National Law University, Bangalore
Cost
Students: Rs 2,000 + 18% GST [ID Required]
Non-Students: Rs 4,000 + 18% GST
Once your application is submitted, you will be required to make a payment. A tax invoice will be provided on request. In case your application is not accepted, you will be given a 100% refund.
You will receive a 100% refund if you cancel one month before the program. You will receive a 50% refund if you cancel up to 1 week before the program. There will be no refund for cancellations in the last week.
APPLICANTS
We recommend that participants have an undergraduate degree, but it is not mandatory. Professionals, public servants, and postgraduate students are invited to apply. The application acceptance will depend on the quality of your application. We recommend a high level of English proficiency.
Please note, applications will be evaluated upon receipt and all applicants will be notified of the outcome of their applications within 10 business days of their receipt.
Applications will open on 1st July and will be accepted until the 10th August 2019.
As there are limited spots available, we encourage you to apply early.
CERTIFICATE
At the end of the program, each participant will receive a certificate of participation.