When
March 14, 2019 @ 12:00 am - March 17, 2019 @ 12:00 am
Venue
JSW Steel Limited, National Trust for the Handicapped, Block A, Qutab Institutional Area, New Delhi – 110016, India
Cost
Students: Rs 5,000 + 18% GST [ID Required]
Non-Students: Rs 10,000 + 18% GST
This is a past event. Registration is no longer available.
The School of Policy and Governance is excited to announce our next Executive Education Program:
Emerging Security Challenges in South Asia, 14 Mar 2019, Location: JSW Steel Limited, National Trust for the Handicapped, Block A, Qutab Institutional Area, New Delhi – 110016, India.
IN PARTNERSHIP WITH
South Asia is a region marked by numerous armed conflicts, border disputes and inter-state hostilities, including the nuclear rivalry between India and Pakistan. For decades, security scholarship and policymaking in the region has been dominated by a focus on these traditional or 'hard' security issues that are focused primarily on security of the state and its apparatus. Yet, South Asia is also home to the largest number of poor and hungry people in the world. It is also one of the most vulnerable regions in the world to the impacts of climate change, with hundreds of millions of South Asians facing serious threats to their ways of life, livelihoods, and physical survival. As economies in the region continue to expand, industrialisation and urbanisation also continue at rapid rates, further pushing up the demand for precious natural resources such as agricultural land and freshwater – that are in limited supply and under great strain already – and for energy. These challenges are unfolding within broader socio-economic and political contexts that are underpinned by high levels of inequalities and social injustice. How policymakers respond to these emerging security challenges in South Asia will determine the fate of a vast swathe of humanity that has implications beyond South Asia's borders.
This four-day intensive program in partnership with The University of New South Wales (UNSW), Sydney and the School of International Affairs, O P Jindal Global University, will provide students an opportunity to engage with some of these issues in depth, and learn from scholars and policy specialists from diverse areas of expertise.
Price
Rs 5,000 + GST
Rs 10,000 + GST
ACROSS THE BOARD
Receive an overview of Emerging Security Challenges in South Asia across a range of topics.
WORKSHOP ORIENTED
Workshops and case studies will help you translate academic theory to practical ways to address gaps.
DIVERSE PARTICIPATION
Professionals, as well as Graduate students, can take part to understand the dynamics of policy.
Dr. Monika Barthwal Datta
Senior Lecturer, UNSW Sydney & Director, SPG
Dr. Monika Barthwal-Datta is a Senior Lecturer in International Security in the School of Social Sciences, Faculty of Arts and Social Sciences, UNSW Sydney. Monika's research areas include critical security studies, securitization studies, and foreign policy. Empirically, her research focuses on non-traditional security issues, particularly food security; non-state actors and regional security challenges in South Asia, Indian foreign policy, and more recently, nuclear politics. Monika is currently working on a research project with Dr. Priya Chacko (University of Adelaide) that investigates strategic narratives of India's identity as an actor in international relations. Prior to joining UNSW, Monika led a two-year research project funded by the MacArthur Foundation on 'Food Security in Asia: Strategic risks and mitigation' at the Centre for International Security Studies (CISS), University of Sydney. She was awarded her Ph.D. by Royal Holloway College, University of London and holds an MScEcon in Security Studies from Aberystwyth University. She also has a Master's in International Journalism from Cardiff University and has worked as a Broadcast Journalist for the BBC World Service Radio in London for several years. Monika is the author of Food Security in Asia: Challenges, Policies and Implications (IISS and Routledge, 2014) and Understanding Security Practices in South Asia: Securitisation Theory and the role of non-state actors (Routledge, 2012). She is also a Director of the School of Policy and Governance, India and an Executive Member of the South Asian Studies Association of Australia.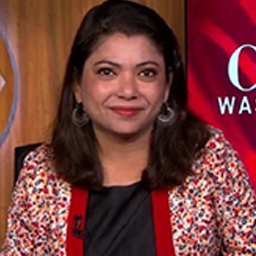 Smita Sharma
Senior Journalist/Columnist and TV Commentator
Smita Sharma is an award-winning Senior Journalist/Columnist and TV Commentator in India. She is Deputy Editor with The Tribune and writes on foreign policy and security issues. A former broadcast journalist, she was the Foreign Affairs In-charge and Prime Time Anchor with leading news networks in India including India Today TV, Aajtak, IBN7, and CNN-IBN. In more than 15 years of her journalistic career, she has covered major foreign policy and political assignments across the globe, natural disasters, terrorist incidents as well as social and humanitarian issues. Her reportage of the Kashmir conflict in 2010 won the prestigious Ramnath Goenka Award. You can engage with her on Twitter at @smita_sharma
Dr. Nehginpao Kipgen
Political Scientist, Associate Professor
Dr. Kipgen has published single-authored books in Routledge (Taylor & Francis), Oxford University Press, and Ruby Press; peer-reviewed academic articles in Social Research, International Studies, World Affairs, Journal of Asian and African Studies, Journal of Muslim Minority Affairs, Ethnopolitics, Strategic Analysis, South Asia Research, Indian Journal of Political Science, Economic and Political Weekly, Asian Profile, and Asian Affairs. He has also published over 180 articles in various leading international newspapers and magazines in five continents – Asia, Africa, Australia, Europe, and North America.
Shruti Pandalai
Shruti Pandalai is a Fellow at the Institute for Defence Studies and Analyses, New Delhi primarily working on India's strategic thought and practice. India' great power politics, neighbourhood relations, developments in military affairs and new emerging threats to national security are her areas of research. She also specialises in the issue of strategic communication in defence and diplomacy. She has been part of task force projects with the National Security Council Secretariat, ministry of external affairs and home affairs and frequently presents her research at conferences in international think tanks and military institutions. Her current project at IDSA looks at "Strategic Narratives in The Indian National Security Discourse", with a focus on the dynamics of the Sino-Indian relationship and the narrative exploring the issue of India and The Indo Pacific: Emerging Geopolitics and Implications for the region. Shruti was honoured with the IDSA President's Award for excellence in research in 2015. She is part of many emerging leaders' fora including "The Asian Forum of Global Governance", The Munich Young Leaders and also a Raisina 2017 Fellow. Previously, Shruti was a broadcast journalist, a News Anchor and Senior Correspondent with a leading national English news network specialising in international affairs. She is an alumna of St Xavier's College Calcutta, The Asian College of Journalism, Chennai, and The Centre for International Studies and Diplomacy, SOAS, University of London.
Ambassador Asoke Mukerji
Ambassador Asoke Mukerji served in the Indian Foreign Service for more 37 years, before retiring from New York as India's Ambassador and Permanent Representative to the United Nations in December 2015. He has been Deputy High Commissioner of India to the United Kingdom with the personal rank of Ambassador from 2007-2010; Ambassador of India to Kazakhstan from 2005-2007; Deputy Chief of Mission in India's Embassy to the Russian Federation between 2001-2005; and India's first resident Charged'affaires in Uzbekistan, Tajikistan, and Turkmenistan in 1992.As India's Ambassador to the United Nations, he was actively involved in the negotiations between 2013-2015 on the Sustainable Development Goals of Agenda 2030. He was a delegate to the World Trade Organization, including its Committee on Trade and Environment, and represented India in 11 trade disputes, including the Shrimp-Turtle Case. Currently, the Ambassador is the only civilian elected member of the Governing Council of the United Service Institution (USI) of India, which is India's oldest defence think tank, and a Distinguished Fellow of the Vivekananda International Foundation. He is a member of the Institute for Defence Studies and Analyses (IDSA), New Delhi.Ambassador Mukerji is a member of the International Institute for Strategic Studies (IISS) of London. In July 2018, the University of East Anglia, UK awarded him a Doctorate in Civil Laws (honoris causa) degree for his contributions to diplomacy. He has brought out seven books. His latest, "India and the United Nations: a Photo Journey 1945-2015" was presented by Prime Minister Narendra Modi to the then UN Secretary-General Ban Ki-moon in September 2015.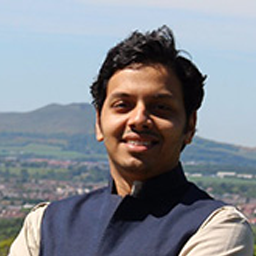 Rajat Sethi
Rajat Sethi is the Principal Advisor to the Chief Minister of Manipur advising him on the topics of national security and governance. He works closely with India's ruling party, the BJP, towards impacting the politics in various North-eastern states of India. Rajat has earlier served as the Advisor to Jharkhand Chief Minister on issues related to trade and investments in the state. Before working with the state governments, Rajat served as Senior Fellow at India Foundation focusing on economic and international trade affairs. He is a public policy graduate from Harvard University and a management graduate from MIT Sloan School. He is also an alumnus of IIT Kharagpur.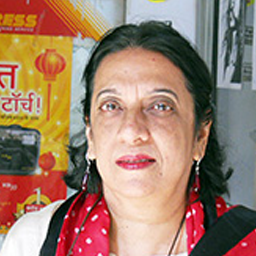 Prof. Anuradha M. Chenoy
Prof. Anuradha M. Chenoy is a Professor and former Dean retired from the School of International Studies, JNU. She has served as Chairperson of the Centre for Russian and Central Asian Studies and Director of UGC Area Studies Program. She has done short term consultancies with organizations like UNESCO; International Committee of the Red Cross, Action Aid; Asia Europe People's Forum; Women in International Security and Peace etc. Prof. Anuradha Mitra Chenoy has authored many books and authored many research papers on a wide range of issues for referred journals.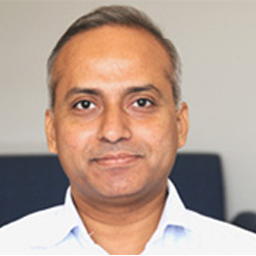 Dr. S. Kalyanaraman
Dr. S. Kalyanaraman is a Research Fellow at the Institute for Defence Studies and Analyses, New Delhi. His areas of expertise are India's foreign and security policies as well as issues relating to international security. He is Editor of the IDSA Website and a member of the editorial board of the Journal of Defence Studies. A Ph.D. in International Studies from Jawaharlal Nehru University, New Delhi, Dr. Kalyanaraman has served as a Visiting Fellow at the Department of War Studies, Kings College London. He is a visiting member of the faculty at apex civil and military training institutions including National Defence College, Army War College, Foreign Service Institute, National Police Academy, and at Bhutan's Royal Institute for Governance and Strategic Studies.
Devinder Sharma
Devinder Sharma is a distinguished food and trade policy analyst. An award-winning Indian journalist, writer, thinker, and researcher well-known and respected for his views on food and trade policy. Trained as an agricultural scientist (he holds a Master's in Plant Breeding & Genetics), Sharma has been with the Indian Express, among the largest selling English language dailies in India. And then quit active journalism to research on policy issues concerning sustainable agriculture, biodiversity, and intellectual property rights, environment and development, food security and poverty, biotechnology and hunger, and the implications of the free trade paradigm for developing countries. In his own unique way, he analyses the international developments with local interpretation. He has been awarded the honorary degree of Professor-at-Large by the CSK Himachal Pradesh Agricultural University, Palampur (India), from where he had graduated. He is also a Visiting Professor to the Sardar Patel University of Police, Security and Criminal Justice, Jodhpur; and has formerly been a Visiting Fellow to the International Rice Research Institute (IRRI), in the Philippines; Visiting Fellow at the School of Development Studies at the University of East Anglia, Norwich (UK); and a Visiting Fellow at the University of Cambridge (UK).
Prof. Sanjay Chaturvedi
Before joining South Asian University in June 2018, Sanjay Chaturvedi was Lala Lajpat Rai Professor in Political Science at Panjab University, Chandigarh. He has more than 35 years of experience in research and teaching, including post-doc at University of Cambridge, England (1992-1995) with Nehru Centenary British Commonwealth Fellowship, followed by the award of highly coveted Leverhulme Research Grant. He is the founding Vice-Chair of Indian Ocean Research Group, Inc. (IORG) currently Observer in the Indian Ocean Rim Association (IORA) and Editor of its flagship journal, Journal of the Indian Ocean Region (Routledge). Regional Editor of The Polar Journal (Routledge) Chaturvedi serves on the editorial board of Cooperation and Conflict (Sage), India Quarterly: A Journal of International Affairs (Sage) and on the editorial advisory board of Journal of Borderland Studies (Routledge), Indian Foreign Affairs Journal: A Quarterly of the Association of Indian Diplomats (Prints Publication) and Journal of Global Faultlines (Pluto). He is also a Member of International Editorial Board of Rowman & Littlefield Series: 'Global Dialogues: Developing Non-Eurocentric IR and IPE. Chaturvedi was elected as the co-chair of Research Committee on Political and Cultural Geography (RC 15) of International Political Science Association (IPSA) for two terms (2006-2009; 2009-2012), and also served on the Steering Committee of the IGU Commission on Political Geography from 2004 to 2012. Chaturvedi's recent publications include co-authored: Climate Terror: A Critical Geopolitics of Climate Change (Palgrave Macmillan 2015 with Timothy Doyle) and Climate Change and the Bay of Bengal: Emerging Geographies of Hope and Fear (ISEAS, Yusof Ishak Institute Singapore with Vijay Sakhuja) and co-edited: Environmental Sustainability from the Himalayas to the Oceans: Struggles and Innovations in China and India (Springer, 2017 with Shikui Dong and Jayanta Bandyopadhyay).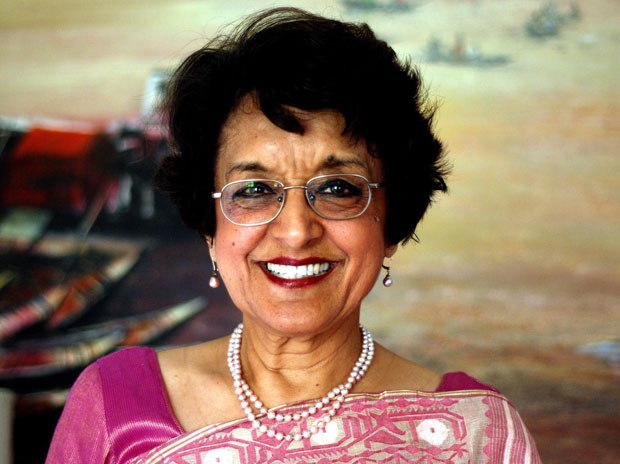 Ambassador/ Prof Veena Sikri
Veena Sikri is the Founding Trustee and Convener of the South Asia Women's Network (SWAN). Her career and experience straddle the worlds of academia and diplomacy. She has served for 37 years (1971-2008) as a career diplomat with the Indian Foreign Service. She has been India's High Commissioner to Bangladesh (2003-06), India's High Commissioner to Malaysia (2000-03), India's Consul General in Hong Kong (1996-2000), and Director General of the Indian Council for Cultural Relations (ICCR), New Delhi (1989-92). She has held challenging and prestigious assignments at the Indian Embassies in Moscow (1973-75 and 1984-88), Kathmandu (1981-84), Paris (1992-96) and at the Permanent Mission of India to the UN in New York (1977-81), where she represented India in the UN Security Council, ECOSOC, and at Summit meetings of the Non-Aligned Movement (NAM). After retiring from the Indian Foreign Service, Veena Sikri joined academia as Professor, holding the Ford Foundation endowed Chair, Academy of International Studies, Jamia Millia Islamia University, New Delhi, from February 2009 to October 2013. She was concurrently Visiting Senior Research Fellow with the Institute of South East Asian Studies (ISEAS), Singapore (November 2008 to October 2011). Her work at ISEAS resulted in a book (see details below). At Jamia Millia Islamia, Veena Sikri's focus was on raising the profile of academic interest and study about South Asia. She headed the Bangladesh Studies Programme, and successfully organized academic Conferences, combined with faculty and students' interactions, among leading universities of the region. Veena organised and participated in two major International Conferences on Myanmar, held respectively at Jamia Millia Islamia in January 2012 and in Kohima (Nagaland) in December 2012.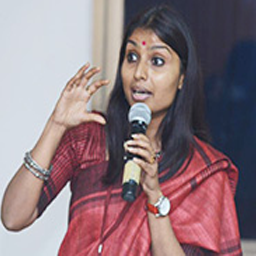 Dr. Shweta Singh
Dr. Shweta Singh is a Senior Assistant Professor at the Department of International Relations, Faculty of Social Sciences, South Asian University (A University Established by the SAARC Nations) New Delhi, India. Prior to joining South Asian University, she taught for more than a decade at the Aung San Suu Kyi Centre for Peace, Lady Shri Ram College, and was also a Fellow at the National Centre for Peace & Conflict Studies, University of Otago, and Zealand. Singh is the recipient of the prestigious United States, Department of State, International Leadership Award in 2010; Mahbub Ul Haq Award in 2013. And has recently been selected on the Expert Advisory of UN Women on Populism, Nationalism and Gender Equality in South and Southeast Asia. She is co-editing (with Tiina Vaittinen and Catia C. Confortini) series titled Feminist Studies on Peace, Justice, and Violence (Rowman & Littlefield International). Her most recent publications include the Special Issue (Guest Editor), Gender, Conflict and Security: Perspectives from South Asia, Journal of Asian Security and International Affairs, Sage (2017), Re-thinking the 'Normative' in United Nations Security Council Resolution 1325: Perspectives from Sri Lanka', Journal of Asian Security and International Affairs, Sage (2017), Education for Peace through Transformative Dialogue: Experiences from Kashmir 'in International Review of Education, Springer, Netherlands( 2018). Her monograph (co-authored with Marie Nissanka) is titled, Connectors and Dividers: Prospects and Challenges for Conflict Transformation in Kashmir and Sri Lanka, Regional Centre for Strategic Studies, Colombo: RCSS (2015).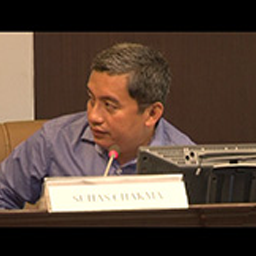 Suhas Chakma
Suhas Chakma is Director of Rights and Risks Analysis Group, a think tank on rights and conflict issues. He follows issues and situations from the rights perspectives.
Lt General (Retd) Kamal Davar
Lieutenant General Kamal Davar is a retired Indian military officer and security expert who served as the first Director General of the Defence Intelligence Agency and Deputy Chief of the Integrated Defence Staff. He is an alumnus of the National Defence Academy, Khadakvasala, and also holds an MSc in Defence Studies from Madras University, and a doctorate in Security Studies from Chaudhary Charan Singh University, Meerut. Lt General Davar was commissioned into the 7th Light Cavalry regiment of the Indian Army. As a young officer, Davar participated in the 1965 India-Pakistan War during which he was wounded in action in the Lahore sector. Subsequently, he also participated in active operations during the 1971 Bangladesh Liberation War. He eventually rose to command the 86 Armoured Regiment of the Indian Army, and also to serve on the Indian Military Training Team in Iraq. As a Brigadier, he commanded the spearhead armoured brigade of the Army and subsequently was an Insructor at the College of Combat ( now the Army War College) As a Major General, Davar was sent, the first armoured corps officer to command 3 Div responsible for the entire Ladakh sector. After 2 eventful years, he was posted as Chief of Staff at the Corps Headquarters in Nagrota, Jammu and Kashmir during the height of counter-insurgency operations. He subsequently rose to become General Officer Commanding of an Army Corps in Punjab, in the rank of Lieutenant General. After completion of command as GOC of a Corps, he was appointed Director-General, Mechanised Forces at Army Headquarters in 2001. On 5 March 2002, the government announced Davar's appointment as the first Chief of The Defence Intelligence Agency(DIA) and Deputy Chief of the Integrated Defence Staff. As the first chief of the DIA, he is reputed to have taken many pioneering intelligence initiatives both at home and abroad. General Davar has also served as the Colonel of the Regiment of 86 Armoured Regiment, as well as that of 74 Armoured Regiment. He retired in 2004.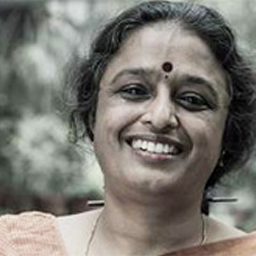 Prof Nimmi Kurian
Nimmi Kurian is Professor at the Centre for Policy Research, New Delhi and Academic Advisor, India China Institute, The New School, New York. Her research interests include Asian borderlands; federalism and foreign policy; comparative regionalism and subregionalism; transboundary water politics; multilevel and network governance. She is one of the authors of the India Country Report as part of the Joint Study Group on the Bangladesh China India Myanmar Economic Corridor constituted by the Ministry of External Affairs, Government of India. Her recent publications include: India and China: Rethinking Borders and Security (co-author) University of Michigan Press, 2016; The India China Borderlands: Conversations Beyond the Centre, Sage, 2014; Re-engaging the 'International': A Social History of the Trans-Himalayan Borderlands, Journal of Borderlands Studies, (Joensuu, Finland, 2019 forthcoming); Leveraging Location: Repositioning the Borderlands in Chinese International Relations, Calcutta Journal of Global Affairs, January 2019; Why the 'Good' Refugee is a Bad Idea, Open Democracy, 1 April 2018; How Suu Kyi can Change the Rohingya Narrative, Diplomatist, November 2017; Addressing the Drought of Ideas on the Brahmaputra, China-India Brief, Lee Kuan Yew School of Public Policy, National University of Singapore, October 2017; Doklam: The Game of Shadows, Asia Society, New York, August 2017; The Rupee's Reach: The Lending Curve of India's Development Diplomacy in South Asia, CPR Policy Brief, February 2017; Uncharted Waters: Navigating the India-China Conversation on Water, CPR ThoughtSpace, March 2017. She delivered the Third Northeast Water Public Lecture on 'Flows and Flaws: Diverting the Debate on Brahmaputra' organised by Aaranyak and the Forum for Policy Dialogue on Water Conflicts, Guwahati, 3 March 2019.
The Current program outline is as follows.
SPG Introduction and Welcome. Introduction to course aims, learning outcomes, and structure
Speaker: Dr. Monika Barthwal-Datta, UNSW Sydney and SPG
Security, stability, and the long shadow of war in South Asia
Speaker: Lt Gen (Retired) Kamal Davar, India's first Director General of the Defence Intelligence Agency and Deputy Chief of the Integrated Defence Staff
Gendering 'security' – or how feminist approaches in International Relations can help uncover gender in the structure, practices, and theories of security, and their implications for how we 'make sense' of the world.
Speaker: Dr Shweta Singh, Assistant Professor, South Asian University (SAU), New Delhi
Expert Roundtable I: Security scholarship and praxis in South Asia

Chair: Dr. Monika Barthwal-Datta
Participants:

Prof Anuradha Chenoy, Former Dean, School of International Studies, Jawaharlal Nehru University (JNU), New Delhi
Maj Gen (Retired) Alok Deb, Deputy Director General, IDSA (TBC)
S Kalyanaraman, Research Fellow, IDSA, New Delhi
Ambassador/Prof Venna Sikri, Founding Trustee and Convener of the South Asia Women's Network (SWAN) and Vice Chairperson, South Asia Foundation (SAF India), New Delhi
Overview of key 'emerging' security challenges in South Asia. Workshop
Brief remarks by Prof Sreeram Chaulia, Dean of Jindal School of International Affairs (JSIA), Jindal Global University
Food security in South Asia – Challenges, Policies and Implications
Speaker: Devinder Sharma, Food & Trade Policy Analyst
South Asia's Water Crisis – concerns for human security, political stability, and strategic imperatives
Speaker: Prof Nimmi Kurian, Centre for Policy Research (CPR), New Delhi & Faculty Advisor, India China Institute, The New School, New York
Expert Q&A: 'How should South Asia deal with the impacts of climate change on food, water and energy security imperatives?'
Speaker: Ambassador Asoke Mukerji, Former Permanent Representative of India to the United Nations
The politics of representation – exploring the migrants-identity-security nexus in South Asia

Speaker: Prof. Sanjay Chaturvedi, Dean, Faculty of Social Sciences, SAU
Expert Roundtable 2: (When) Are migrants/refugees (not) a 'national security' threat?

Chair: Suhasini Haider, Diplomatic Editor, The Hindu
Participants:

Suhas Chakma, Director, Rights & Risks Analysis Group, New Delhi
Rita Manchanda, Research Director, South Asia Forum for Human Rights, New Delhi
Prof Nimmi Kurian, CPR
Rajat Sethi, Principal Advisor to the Chief Minister of Manipur
Securitizing migration/refugees in South Asia – A case study of the Rohingya refugee crisis

Speaker: Associate Prof Nehginpao Kipgen, Executive Director of Center for Southeast Asian Studies, Jindal School of International Affairs, O.P. Jindal Global University
Expert Roundtable 3 – Traditional and emerging security challenges in South Asia: Intersections and overlaps

Chair: Smita Sharma, Deputy Editor, The Tribune
Participants:
Shruti Pandalai, Fellow, IDSA
Rishabh Gulati, News Editor and Anchor, NewsX
TBC
Workshop and critical reflections – (Re)Imagining security policy in South Asia
Lunch and close of program
OTHER DETAILS
DATE & LOCATION
March 14, 2019 @ 12:00 am - March 17, 2019 @ 12:00 am
Location: JSW Steel Limited, National Trust for the Handicapped, Block A, Qutab Institutional Area, New Delhi – 110016, India
Cost
Students: Rs 5,000 + 18% GST [ID Required]
Non-Students: Rs 10,000 + 18% GST
Once your application is submitted, you will be required to make a payment. A tax invoice will be provided on request. In case your application is not accepted, you will be given a 100% refund.
You will receive a 100% refund if you cancel one month before the program. You will receive a 50% refund if you cancel up to 1 week before the program. There will be no refund for cancellations in the last week.
APPLICANTS
We recommend that participants have an undergraduate degree, but it is not mandatory. Professionals, public servants, and postgraduate students are invited to apply. The application acceptance will depend on the quality of your application. We recommend a high level of English proficiency.
Please note, applications will be evaluated upon receipt and all applicants will be notified of the outcome of their applications within 10 business days of their receipt.
Applications will open on the 7th of February 2019. Candidates may apply until 11:59 pm IST on 9th March 2019.
As there are limited spots available, we encourage you to apply early.
CERTIFICATE
At the end of the program, each participant will receive a certificate of participation.