When
November 24, 2018 @ 12:00 am - December 24, 2018 @ 12:00 am
Venue
National Law School, Bangalore
Cost
Students: Rs 3,500 + 18% GST [ID Required]
Non-Students: Rs 7,000 + 18% GST
This is a past event. Registration is no longer available.
The School of Policy and Governance is excited to announce our next Executive Education Program:
Cyber and Privacy Policy in India Workshop, 24 Nov 2018, Location: National Law School, Bangalore.
IN PARTNERSHIP WITH
Join us for a one-day Executive program in Bangalore to learn from some of the highly acclaimed academics and practitioners from India. You will have the opportunity to learn about the current state of Cyber and Privacy Policy in India.
The program is suitable for professionals and postgraduate students alike. Applications will open on the 15th of October and will be accepted until the 20th of November.
Based on the response to our last event, apply early as spots will run out very fast. Less than 50% of those who applied to the last Executive Program made it to the final participants' list.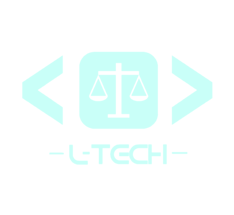 ACROSS THE BOARD
Receive an overview of Cyber and Privacy across a range of topics including the state of Aadhar and where is the landscape heading.
WORKSHOP ORIENTED
Workshops and case studies will help you translate academic theory to practical ways to address gaps.
DIVERSE PARTICIPATION
Professionals as well as Graduate students can take part to understand the dynamics of policy.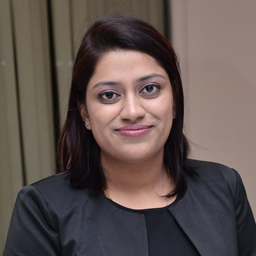 Kavita Gupta
Senior Legal Counsel, Airbus Group India
Kavitha Gupta is the Senior Legal Counsel for Airbus Group India and supports the business on legal matters for India region. She has nearly 15 years of experience and have joined from Hitachi Consulting wherein she was overseeing the legal, risk management and corporate governance aspects of the company's business for the Asia Pacific region encompassing India, Singapore, Malaysia, Thailand and Australia. She handled the legal & due diligence aspects of M&A, manages IP & global compliances like Anti-bribery, data protection & export control laws, employment matters, commercial IT contracts for consulting, solution business and cloud computing and provides general corporate and regulatory counseling. She started her career by practising for 4 years before the Karnataka High Courts and Civil Courts in a law firm, Singhania and Partners, primarily on civil and arbitration matters. She is LLB;MBL and double post graduate diploma in Cyber Laws from NALSAR & Intellectual Property from National Law School of India University, Bangalore and is certified CIPP/Asia from IAPP. She was recently awarded as the 'Young Women General Counsel of the year 2015' by the Legendary, Shri. Ram Jethmalani, Senior Advocate at the INBA 66th National Law Day, November 26, 2015, New Delhi and bagged the 'Rising Star of the Year 2017 by Legal Era.
Neha Mahyavanshi
Director, SAP India
Neha is currently the Director, Field Compliance Officer (South Asia) at SAP India. She is a corporate lawyer with extensive experience as an in-house counsel at India's leading corporates. Neha has featured on Superlawyer.com for her work as an in-house counsel and is a recipient of the "40 under 40" Legal Rising Stars Award hosted by Legal Era.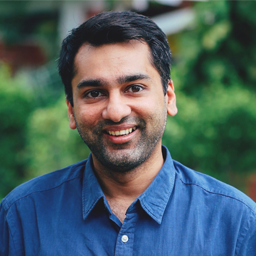 Suhrith Parthasarathy
Advocate, Chennai
Suhrith Parthasarathy practices as an advocate at the Madras High Court in Chennai, India. In 2013, Suhrith established an independent law office, specialising in public law, commercial disputes and income tax litigation. Suhrith holds a BA. LLB. (Hons) degree from the West Bengal National University of Juridical Sciences, Kolkata, and an MS from the Columbia University Graduate School of Journalism, New York. He has contributed chapters to two books: "Dignity in the Legal and Political Philosophy of Ronald Dworkin," and "Appointment of Judges to the Supreme Court of India: Transparency, Accountability, and Independence," both published by Oxford University Press. Suhrith is a regular contributor to the op-ed pages of The Hindu newspaper. He has also published articles in a number of other dailies and magazines including The Caravan Magazine, The Open Magazine, The Indian Express, the websites of The New Yorker and The Atlantic, The New York Times, and the Economic and Political Weekly.
The current program outline is as follows. The outline will be updated with speakers as soon as they are confirmed.
Aadhar and the right to privacy – a practitioner's analysis of the impact of this case on cyber policy in India w/ Suhrith Parthasarthy
European General Data Protection Regulation (GDPR) and what it means for data privacy for all of us w/ Kavitha Gupta
"Privacy" - a historical journey w/ Neha Mahyavanshi
Privacy and Cyber Security Challenges in AI & Innovation and Best Practices w/ Kavitha Gupta
OTHER DETAILS
DATE & LOCATION
November 24, 2018 @ 12:00 am - December 24, 2018 @ 12:00 am
Location: National Law School, Bangalore
Cost
Students: Rs 3,500 + 18% GST [ID Required]
Non-Students: Rs 7,000 + 18% GST
Once your application is submitted, you will be required to make a payment. A tax invoice will be provided on request. In case your application is not accepted, you will be given a 100% refund.
You will receive 100% refund if you cancel one month before the program. You will receive 50% refund if you cancel up to 1 week before the program. There will be no refund for cancellations in the last week.
Youth Ki Awaaz subscribers will receive the rate mentioned in their email.
APPLICANTS
We recommend that participants have an undergraduate degree, but it is not mandatory. Professionals, public servants and postgraduate students are invited to apply. The application acceptance will depend on the quality of your application. We recommend a high level of English proficiency.
Please note, applications will be evaluated upon receipt and all applicants will be notified of the outcome of their applications within 10 business days of their receipt.
Applications will open on the 15th of October. Candidates may apply until 11:59 pm IST on 20 November 2018.
As there are limited spots available, we encourage you to apply early.
CERTIFICATE
At the end of the program, each participant will receive a certificate of participation.