When
August 8, 2020 @ 9:00 am - August 10, 2020 @ 11:00 am
Cost
Free or Rs 2,500 + GST
This is a past event. Registration is no longer available.
The School of Policy and Governance is excited to announce our next Executive Education Program:
Emerging Security Challenges in South Asia, 2020 – Online Edition, 08 Aug 2020, Location: Online.
Program Overview
South Asia is a region marked by numerous armed conflicts, border disputes and inter-state hostilities, including the nuclear rivalry between India and Pakistan. For decades, security scholarship and policymaking in the region has been dominated by a focus on these traditional or 'hard' security issues that are focused primarily on security of the state and its apparatus. Yet, South Asia is also home to the largest number of poor and hungry people in the world. It is also one of the most vulnerable regions in the world to the impacts of climate change, with hundreds of millions of South Asians facing serious threats to their ways of life, livelihoods, and physical survival. As economies in the region continue to expand, industrialisation and urbanisation also continue at rapid rates, further pushing up the demand for precious natural resources such as agricultural land and freshwater – that are in limited supply and under great strain already – and for energy. These challenges are unfolding within broader socio-economic and political contexts that are underpinned by high levels of inequalities and social injustice. How policymakers respond to these emerging security challenges in South Asia will determine the fate of a vast swathe of humanity that has implications beyond South Asia's borders.
This three-day online intensive program in partnership with  O P Jindal Global University, will provide students an opportunity to engage with some of these issues in depth, and learn from scholars and policy specialists from diverse areas of expertise.
This program is being supported by the Australian Consulate, Chennai.
IN PARTNERSHIP WITH
Broad Coverage
Receive an overview of Emerging Security Challenges in South Asia across a range of topics.
WORKSHOP ORIENTED
Workshops and case studies will help you translate academic theory to practical ways to address gaps.
DIVERSE PARTICIPATION
Professionals, as well as Graduate students, can take part to understand the dynamics of policy.
Dr. Monika Barthwal Datta
Senior Lecturer, UNSW Sydney & Director, SPG
Dr. Monika Barthwal-Datta is a Senior Lecturer in International Security in the School of Social Sciences, Faculty of Arts and Social Sciences, UNSW Sydney. Monika's research areas include critical security studies, securitization studies, and foreign policy. Empirically, her research focuses on non-traditional security issues, particularly food security; non-state actors and regional security challenges in South Asia, Indian foreign policy, and more recently, nuclear politics. Monika is currently working on a research project with Dr. Priya Chacko (University of Adelaide) that investigates strategic narratives of India's identity as an actor in international relations. Prior to joining UNSW, Monika led a two-year research project funded by the MacArthur Foundation on 'Food Security in Asia: Strategic risks and mitigation' at the Centre for International Security Studies (CISS), University of Sydney. She was awarded her Ph.D. by Royal Holloway College, University of London and holds an MScEcon in Security Studies from Aberystwyth University. She also has a Master's in International Journalism from Cardiff University and has worked as a Broadcast Journalist for the BBC World Service Radio in London for several years. Monika is the author of Food Security in Asia: Challenges, Policies and Implications (IISS and Routledge, 2014) and Understanding Security Practices in South Asia: Securitisation Theory and the role of non-state actors (Routledge, 2012). She is also a Director of the School of Policy and Governance, India and an Executive Member of the South Asian Studies Association of Australia.
Dr. Dhanasree Jayaram
Assistant Professor, Manipal Academy of Higher Education (MAHE)
Dr. Dhanasree Jayaram is Assistant Professor, Department of Geopolitics and International Relations, and Co-coordinator, Centre for Climate Studies, Manipal Academy of Higher Education (MAHE), Karnataka, India. She is also Project Associate/Features Editor (Climate Policy), Science Technology and Security forum (Manipal Advanced Research Group); and Research Fellow, Earth System Governance (ESG) Project. She has been managing a project on "Climate Diplomacy", sponsored by adelphi research gemeinnützige GmbH, Berlin, since 2015. Dhanasree is a recipient of Swiss Government Excellence Scholarship 2018-19 (Postdoctoral) and Erasmus Mundus-Interdisciplinary Bridges for Indo-European Studies Scholarship 2014-15 (Pre-doctoral), through which she conducted research at University of Lausanne (Switzerland) and Leiden University (Netherlands) respectively. She received the Outreach Fellowship of Centre for Air Power Studies (CAPS), New Delhi, India, in 2011, through which she published an authored volume, titled, "Breaking out of the Green House: Indian Leadership in Times of Environmental Change" in 2012. Dhanasree holds a PhD in Geopolitics and International Relations from MAHE for which she worked on the topic – "Military Dimensions of Environmental Security: An Indian Perspective". Dhanasree's research interests include security studies (focussing on environmental security research), international relations theory (mainly constructivism), and foreign policy/diplomacy. She mainly works on environmental and climate security in South Asia (including the role of the military in it), climate diplomacy (primarily of the emerging economies, and more particularly, India), and global environmental politics (including geopolitics and geo-economics) among others.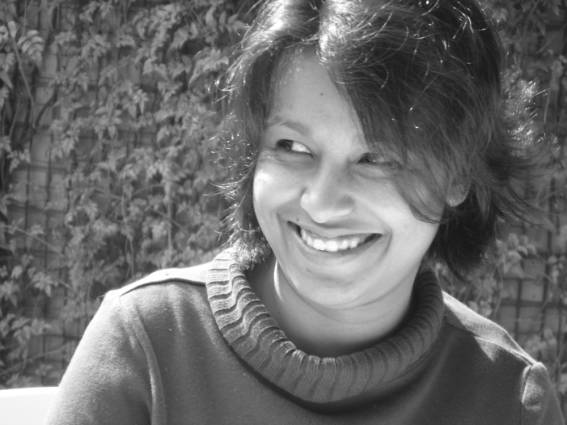 Professor Bina D'Costa
Professor International Relations, Australian National University
Bina D'Costa is a Professor at the Department of International Relations, Coral Bell School of Asia-Pacific Affairs at the Australian National University. At the height of Europe's refugee emergency, she moved to the UNICEF Office of Research-Innocenti to build its Migration and Displacement program (2016-2018). As a UN staff member, Bina has worked in South and Southeast Asia, Eastern and Southern Africa, and the Middle East. Her research interests span migration, children and conflict, gender, human rights and justice. She has undertaken studies on refugees, stateless communities and IDPs, and has provided inputs and technical advice to Human Rights bodies, UN agencies and NGOs. Most recently, she has served in UNICEF's Rohingya Emergency Response Team in Cox's Bazar Bangladesh. Her publications include books- Cascades of Violence: War, Crime and Peacebuilding Across South Asia (co-authored with John Braithwaite, ANU Press, 2018); Children and Violence: The Politics of Conflict in South Asia (Cambridge University Press, 2016); Children and Global Conflict (co-authored with Kim Huynh and Katrina Lee-Koo, Cambridge University Press, 2015); Nationbuilding, Gender and War Crimes in South Asia (Routledge, 2011, 2013); Marginalisation and Impunity: Violence against Women and Girls in the Chittagong Hill Tracts (CHTC and IWGIA, 2014, 2016); and Gender and the Global Politics of the Asia-Pacific (co-editor with Katrina Lee-Koo, Palgrave, 2010). She has held visiting fellowships at the Graduate Institute for International and Development Studies, Geneva (2012-14); the Refugee Studies Center, Oxford University (2011-12) and the Global Justice Center, New York (2008). Bina has also served as the Asia Rapporteur for the Asia-Europe 55 member states ASEM global meeting on Children and Human Rights in 2017. Also, she has contributed to policy research in OHCHR (Office of the High Commissioner for Human Rights), the UNRISD (United Nations Research in Social Development), AUSAID (now in DFAT), USAID and UKAID (Department for International Development, UK).
Dr. Imtiaz Ahmed
Professor Centre for Genocide Studies, University of Dhaka
Imtiaz Ahmed is Professor of International Relations and Director, Centre for Genocide Studies at the University of Dhaka. Professor Ahmed was educated at the University of Dhaka, Carlton University, Ottawa, and the Australian National University, Canberra. He is also currently Visiting Professor at the Sagesse University, Beirut. Professor Ahmed is the recipient of various awards and honours. He has authored, co-authored, or edited 16 books and 6 monographs. More than 100 research papers and scholarly articles have been published in leading journals and chapters in edited volumes. His recent publication are Historicizing 1971 Genocide: State versus Person (Dhaka: University Press Limited, 2009) and a co-edited volume titled: Contemporarising Tagore and the World (Dhaka: University Press Limited, 2013). His forthcoming publication is an edited volume titled: Human Rights in Bangladesh: Past, Present & Futures (Dhaka: University Press Limited, i.p).
Dr. Anant Bhan
Researcher and Adjunct Professor
Dr. Anant Bhan is trained as a medical doctor with a masters' degree in bioethics from the University of Toronto. He is a researcher in the fields of Global Health, Health Policy and Bioethics. He serves as the Bhopal hub lead for Sangath (www.sangath.in), one of India's leading health research organizations. Anant is an Adjunct Visiting Professor, Yenepoya (deemed to be University), India and Adjunct Faculty, Kasturba Medical College, Manipal, India. He also serves as site-PI at Bhopal, India for a US National Institute of Mental Health (NIMH) funded ESSENCE project which is a mental health intervention. His work is focused on ethics and equity in health, mental health, digital health, public health ethics, research ethics, community engagement, ethics of innovative technologies and ethics training for professionals. In the past, he has worked for NGOs and a government public health training institution in India, as well as a consultant to a project on Ethical, Social and Cultural issues in health biotechnology based at the University of Toronto, and as Senior Manager with the International AIDS Vaccine Initiative in their India Regional Office. He has served as a reviewer, mentor and expert on various committees for DBT-BIRAC and its funded bio-incubators, including for the SPARSH, BIG, BioNEST programs etc and has been involved in supporting the bio-entrepreneurship and innovation ecosystem in India. Anant has published extensively in various national and international medical journals in the field of global/public health and bioethics, as well as contributed to popular mass media. He is on the Editorial Board of 'Public Health Ethics' (www.phe.oxfordjournals.org), a quarterly journal of Oxford University Press and also serves on the International Advisory Board of the Asian Bioethics Review (www.asianbioethicsreview.com). He is also a member of the Ethics Working Group of the US NIH‐funded HIV Prevention Trials Network (http://www.hptn.org/hptnresearchethics.htm). Anant has been a resource person for trainings in global health, research methodology, research ethics and public health ethics, and also serves as guest faculty in various educational institutions in India and abroad. He has been as a reviewer for multiple journals, conference scientific committees and international grant competitions, and served as a member of the Central Ethics Committee on Health Research, Indian Council of Medical Research (ICMR) for the period 2017-19. Anant was a member of the Working Group set up to revise the 2002 CIOMS International Ethical Guidelines for Biomedical Research involving Humans (finalized in 2016), and a sub-committee involved in devising the 2017 ICMR National Ethical Guidelines for Biomedical and Health Research Involving Human Participants. He serves on the Steering Committee of the Global Forum on Bioethics in Research. Anant was the immediate Past-President of the Board of Directors of the International Association of Bioethics. Dr. Anant Bhan is a member of the Advisory Committee for Venture Center, Pune's Task Force on Repurposing of Drugs for COVID-19 (under a mandate from the Principal Scientific Advisor, GoI's office) and on the Grants Committee for Grand Challenge Innovate2Beat COVID (Marico Innovation Foundation and A.T.E. Chandra Foundation), as well is a member of the Ethics Working Group of the COVID-19 Clinical Research Coalition and has been regularly writing in mass media, participated in webinars and TV shows, as well as quoted in multiple news reports on COVID-19. He has also been actively sharing updates and scientific information through his social media channels.
The Current program outline is as follows.
Pandemics, Public Health & Security - Overview, Key Policy Challenges & Q&A with Dr. Anant Bhan
Workshop and Case Study with Dr. Anant Bhan
Climate-related Challenges and Security - Overview, Key Policy Challenges & Q&A with Dr. Dhanasree Jayaram
Workshop/Case Study with Dr. Dhanasree Jayaram
Governing Bodies and Borders - Migrants, Identity and Security - Overview, Key Policy Challenges & Q&A with Prof. Bina D'Costa and Dr. Imtiaz Ahmed
Workshop/Case Study with Prof. Bina D'Costa and Dr. Imtiaz Ahmed
OTHER DETAILS
DATE & LOCATION
August 8, 2020 @ 9:00 am - August 10, 2020 @ 11:00 am
Location: Online
Cost
Free to attend seminars
or
Rs 2,500 + GST
To participate in workshop / case study
Receive a (verifiable) certificate from SPG
Alumni benefits from SPG
Respective link for the program will be sent to you the week prior to the program dates.
APPLICANTS
We recommend that participants have an undergraduate degree, but it is not mandatory. Professionals, public servants, and postgraduate students are invited to apply. We recommend a high level of English proficiency.
Applications will open on the 6th July 2020. Candidates may apply until 11:59 pm IST on 6th August 2020.
As there are limited spots available, we encourage you to apply early.
CERTIFICATE
At the end of the program, each participant who pays for the program will receive a certificate of participation provided they attend 80% of the program.