Our identity
As the year comes to an end, we are closer to building our identity. Thanks to the design team at Langoor, we had a few options for our identity.
In the end, we decided to go with one that represented our vision and beliefs: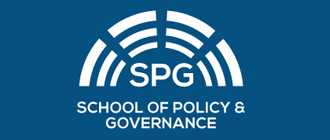 The arches mean a few things – the seats of parliament, seats that enable discussion, and a gateway to a new world.
Fundamentally, we exist to improve the quality of conversation around policy and governance in India and the developing world. We are excited that our identity captures that so aptly!