When
February 23, 2018 - February 24, 2018
Venue
New Delhi (India International Centre)
Cost
Students: Rs 5,000 + 18% GST [ID Required]
Non-Students: Rs 10,000 + 18% GST
This is a past event. Registration is no longer available.
The School of Policy and Governance is excited to announce our next Executive Education Program:
Gender and Policy in India, 2018, 23 Feb 2018, Location: New Delhi (India International Centre).
IN PARTNERSHIP WITH
Join us for a two-day program in New Delhi or Bangalore to learn from some of the highly acclaimed academics and practitioners from India and around the world. You will have the opportunity to learn about the current state of Indian policy on Gender.
The program is suitable for professionals and postgraduate students alike. Applications will open on the 15th of January and will be accepted until the 20th of February.
Based on the response to our last event, apply early as spots will run out very fast. Less than 50% of those who applied to the last Executive Program made it to the final participants' list.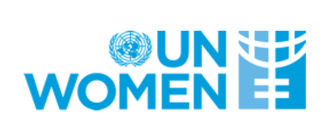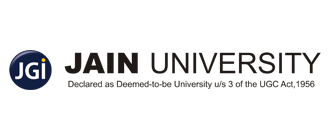 PAST, PRESENT AND THE FUTURE
Receive an overview of Gender policy across the last four decades, understand relevant laws and policies, as well as identify gaps that need to be addressed.
WORKSHOP ORIENTED
Workshops and case studies will help you translate academic theory to practical ways to address gaps.
INCLUSIVE
Women and men, professionals, students as well as those passionate about gender policy can take part in this program.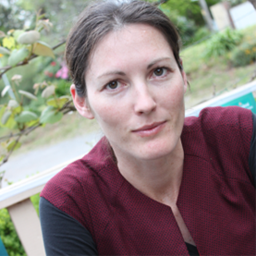 Dr Tanya Jakimow
Speaking in New Delhi and Bangalore
Tanya Jakimow is a Senior Lecturer of Development Studies at the University of New South Wales, Australia. Her current research, funded by an Australian Research Council DECRA (2013-17), investigates the ways decentralized governance and community driven development engender possibilities and foreclosures for self-formation in Dehradun, India and Medan, Indonesia.In Dehradun, she has conducted research with women municipal councillors, with a particular interest in the ways affect and emotion bear upon urban governance.
Ms Karuna Nundy
Speaking only in New Delhi
Karuna Nundy is a constitutional, commercial and media lawyer. She was included by an Economic Times jury in a list of 'Corporate India's Fastest Rising Women Leaders' which cited her as being 'famous in the corporate world for her expertise in commercial law'. Karuna worked as a lawyer in New York, international tribunals and the United Nations. She is a lawyer at the Supreme Court in India and the focus of her work is on constitutional law, commercial litigation and arbitration, media law and legal policy. Her more high profile cases include the role in seeking justice for the victims of the Bhopal Gas tragedy and striking down section 66A of the Information Technology Act 2000 (online speech). She was described by Forbes Magazine as a "Mind that Matters", by Mint as the "Agent of Change" and by The Times of India as one of three feminists leading a new wave.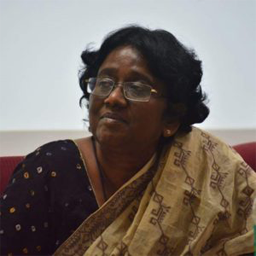 Dr Meera Velayudhan
Speaking only in New Delhi
Dr. Meera Velayudhan has been involved in gender studies since its inception in India since the early 1980s, to an extent, conducted within the discipline of History. Her doctoral research, focused on gender, caste, social reform, nationalism and popular movements in Kerala and an earlier CWDS study-the coir workers' struggles in Kerala was one of the early labour studies which pointed to the complexities of studying gendered identities in social movements in a context where structural changes were taking place in the industry The focus of her research since then has been on strategies of organization of women in varied contexts, historical and contemporary. Meera has also been part of designing and conducting courses, attempting more engaging methods of conducting gender studies and participated in international, including UN advocacy courses on gender at Rutgers(USA). She perceives her strength in her ability to draw upon and evolve theoretical frameworks based on field surveys/ collection of oral narratives to explore the linkages between individual experience and macro processes and its policy implications.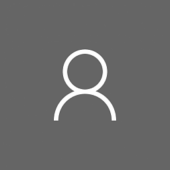 Ms Madhavi Goradia Divan
Speaking only in New Delhi
Madhavi Goradia Divan is an advocate practicing in the Supreme Court of India on a range of subjects which include constitutional law, media law and environment law. She holds a degree in law from Cambridge University where she was a Cambridge Commonwealth Scholar. Prior to 2007 she was based in Mumbai where she practiced as a counsel before the Bombay High Court and had a largely commercial law practice. She has also appeared pro bono in several public causes which involve environmental issues, gender rights, child rights and rights of the visually challenged. She has represented the Government of India in several landmark constitutional cases in the Supreme Court including the Triple Talaq case and the NJAC case on judges' appointments. Madhavi is the author of a leading book on media law titled "Facets of Media Law" published by Eastern Book Company and now in its second edition. The book is widely used by practitioners and media persons and is a recommended text book in several law schools across India. Apart from her law book, Madhavi Divan regularly writes for leading law journals and newspapers. She is the editor of The Indian Advocate, a journal published by the Bar Association of India. She has been a guest lecturer at several law colleges across India and has participated in several law conferences as a speaker on media law and gender rights.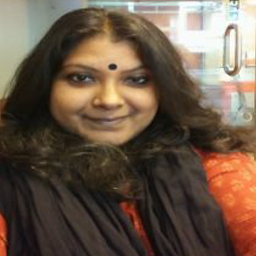 Ms Nilanjana Sengupta
Speaking in New Delhi and Bangalore
Nilanjana Sengupta is a researcher and practitioner in the space of gender and development. She has taught, worked and published on issues of labour, poverty and microfinance. After more than a decade as faculty with Women's Studies Centres at Jadavpur University. Kolkata and Tata Institute of Social Sciences, Mumbai and Tuljapur, she joined the development sector in 2015 with the goal of bringing the action, research and policy together. Currently, she is based at the National Institute of Rural Development and Panchayati Raj, Hyderabad as Programme Analyst, Gender and Governance Unit, UN Women.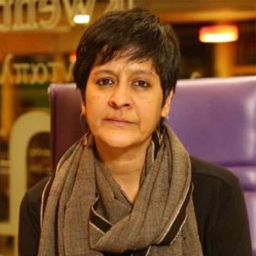 Ms Masooma Ranalvi
Speaking in New Delhi and Bangalore
Masooma Ranalvi is a Law graduate from the Government Law College, Mumbai. She is also a Chevening Scholar and has a Diploma in Women Leadership and Management, from the University of Bradford, U K and has worked on conflict resolution and communal harmony and gender empowerment in India. Masooma is actively involved in the women's movement in India. Being a Muslim she focuses on issues concerning Muslim women and has been campaigning on several issues impacting the basic freedoms of Muslim women as such.In 2015 Masooma Ranalvi founded WeSpeakOut, a Bohra Muslim women's Collective to build awareness on FGM in India and promote legal advocacy on the subject.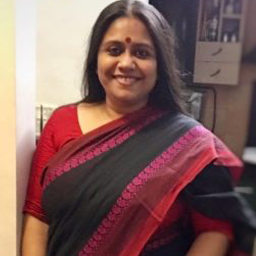 Ms Subarna Ghosh
Speaking in New Delhi and Bangalore
Subarna Ghosh is an academic-activist whose journey to reclaim women's reproductive rights gained momentum in 2017 with a petition to the Government of India asking to make it mandatory for all hospitals to publicly declare their Caesarean numbers. It has been signed and shared by over three lakh people and received strong support from WCD minister Maneka Gandhi and Chief Minister of Maharashtra Devendra Fadnavis. Following the petition, the Central Government has announced that all hospitals seeking empanelment under the Central Government Health Scheme (CGHS) would be required to publicly display their Caesarean percentage so that pregnant women can make informed decisions about the service provider.
Ms Vrinda Grover
Speaking only in New Delhi
Vrinda Grover is a lawyer, researcher, and human rights and women's rights activist based in New Delhi, India. As a lawyer she has appeared in prominent human rights cases and represented women and child survivors of domestic and sexual violence; victims and survivors of communal massacre, extrajudicial killings and custodial torture; sexual minorities; trade unions; and political activists. Focused on the impunity of the state in relation to human rights violations, her research and writing enquires into the role of law in the subordination of women; the failure of the criminal justice system during communal and targeted violence; the effect of 'security' laws on human rights; rights of undocumented workers; challenges confronting internally displaced persons; and examines impunity for enforced disappearances and torture in conflict situations. Time magazine identified her as one of the 100 most influential people in the world in 2013.
Dr Priyanca Mathur Velath
Speaking only in Bangalore
Dr. Priyanca Mathur Velath is a Researcher, Teacher, Political Scientist, Humanist. She teaches with Department of Political Science, Post Graduate Research Center, St. Joseph's College. Her noted research is into Migration and Political Science. She has extensively talked about the issues of migrants including, Rohingyas.
Ms Madhu Bhushan
Speaking only in Bangalore
After graduating with a Master's degree in Mass Communications from Bangalore University in 1983, Madhu Bhushan joined as a full-time member of the CIEDS Collective and Vimochana, forum for women's rights where till 2014 she worked as part of the women's movement on crisis intervention, community outreach and campaigns and advocacy. She also has written, reflected and spoken on diverse issues related to gender, cinema, communalism and human rights. Since 2014 as a retired public feminist of sorts, she continues to be an independent activist-writer and (re) searcher; occasionally involved with filmmaking and extending support and solidarity to various networks and social movements including that of the sex workers, transgenders, women and youth.
Ms Raksha Kumar
Speaking only in Bangalore
Raksha Kumar is a multimedia journalist focusing on human rights, politics and social injustices. In the past six years, she has reported for The New York Times, BBC, Guardian, TIME, South China Morning Post, Scroll and The Hindu. In 2017, she was shortlisted for Kurt Schork Memorial Awards in International Journalism. For her work on land conflicts in India, she was awarded the Chameli Devi Award for Outstanding Media Personality in 2016. As a reporter, her focus areas are land and forest rights of the most vulnerable communities. However, since these issues cannot be looked at in isolation, Raksha found herself increasingly reporting on armed conflict around resource extraction in places like Chhattisgarh and Kashmir. In 2015, she wrote, shot and directed a documentary film on Rationalists in Contemporary India. It was aired by India's public broadcaster, Doordarshan. The film has been screened in 19 locations across the country until now. The same year, Raksha was selected as a Chevening Fellow by the University of Westminster to research on Hindu Right in the UK. This helped Raksha build on her ppost-graduatedissertation which was on Hindu Fundamentalists in India. With a Fulbright Scholarship for Leadership Development, she went to the Columbia University in New York City to pursue a Masters in Science. As a student, she was offered the Scripps Howard Fellowship to report from Israel and the West Bank. Since 2011, Raksha has reported from 11 countries across the world.
The Current program outline is as follows.
Introduction and Course Outline (including UN Women Address)
Ms Sona Sharma: An overview of Gender Policy in India over the last four decades and a discussion of some of the cases that spearheaded gender policy at Supreme Court level in the context of the Government's National Policy for Women, including key policy changes that have resulted from individual cases –sexual harassment in the workplace, Criminal Law (Amendment) Act 2013 and the right to equality enshrined within the Constitution
Dr Tanya Jakimow: An overview of the relevant laws and policies relating to the participation of Indian women in politics and governance, including a discussion of policies to increase participation, reservation, comparative discourse and case studies demonstrating the effect of these policies on the ground enshrined within the Constitution
Ms Madhavi Divan: Gender-ing of policy – the role that gender plays in the development of policy and the effect this has on policy outcomes
Workshop – Ms Masooma Ranalvi and Dr Tanya Jakimow : Identify gaps in gender law and policy in India, work out a framework for policy to address these gaps and demonstrate how tools such as data and digitisation can be effective in progressive gender policy
Ms Subarna Ghosh: Case study – Campaign in relation to increasing number of "compulsory" c-sections
Ms Meera Velayudhan: Workshop – Tools for taking gender policy to programming on the ground.
Ms Vrinda Grover: UNSCR 1325 and its role for women, peace and security – and what this means in the Indian landscape
Ms Nilanjana Sengupta: Women in the Indian economy: A policy perspective
OTHER DETAILS
DATE & LOCATION
February 23, 2018 - February 24, 2018
Location: New Delhi (India International Centre)
Cost
Students: Rs 5,000 + 18% GST [ID Required]
Non-Students: Rs 10,000 + 18% GST
Once your application is submitted, you will be required to make a payment. A tax invoice will be provided on request. In case your application is not accepted, you will be given a 100% refund.
You will receive 100% refund if you cancel one month before the program. You will receive 50% refund if you cancel up to 1 week before the program. There will be no refund for cancellations in the last week
APPLICANTS
We recommend that participants have an undergraduate degree, but it is not mandatory. Professionals, public servants and postgraduate students are invited to apply. The application acceptance will depend on the quality of your application. We recommend a high level of English proficiency.
Please note, applications will be evaluated upon receipt and all applicants will be notified of the outcome of their applications within 10 business days of their receipt.
Applications will open on the 15th of January. Candidates may apply until 11:59 pm IST on 20 February 2018.
As there are limited spots available, we encourage you to apply early.
CERTIFICATE
At the end of the program, each participant will receive a certificate of participation.