When
February 24, 2020 @ 12:00 am - February 24, 2020 @ 12:00 am
Venue
New Delhi – 110016, India.
Cost
Students: Rs 3,500 + 18% GST [ID Required]
Non-Students: Rs 7,000 + 18% GST
This is a past event. Registration is no longer available.
The School of Policy and Governance is excited to announce our next Executive Education Program:
Energy Policy in India, 24 Feb 2020, Location: New Delhi – 110016, India..
IN PARTNERSHIP WITH
The School of Policy and Governance is excited to announce our first Energy Policy Program. The program will focus on the evolving energy landscape in India and how it is adapting to the needs for renewable energy. It is a day program that will bring industry practitioners together and provide a lay of the land. The first half of the program will focus on how the Indian policy is shaping up, ostensibly green but still heavily favouring traditional energy sources. The second half will be how the rest of the world is looks at the same energy scenarios and how their policy initiatives are working.
Price
Rs 3,500 + GST
Rs 7,000 + GST
BREADTH OF COVERAGE
Receive an overview of Emerging Security Challenges in South Asia across a range of topics.
WORKSHOP ORIENTED
Workshops and case studies will help you translate academic theory to practical ways to address gaps.
DIVERSE PARTICIPATION
Professionals, as well as Graduate students, can take part to understand the dynamics of policy.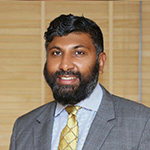 Mathew Mazhuvanchery
Currently Co founder and CEO of Distributed Energy – de.energy deploying solar across India and Africa. Formerly founded Aggrego – a large energy services company he later sold to KKR. Mathew will also be a curator for the January program.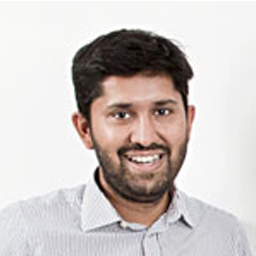 Ruchir Punjabi
Ruchir is a Co-Founder & Chief Digital Officer at Distributed Energy (www.de.energy). Distributed Energy matches investors with renewable energy projects across Africa, the Middle East, and India.Ruchir formerly founded Langoor (www.langoor.com) – one of APAC's largest independent digital agencies that were later sold to Havas Group in 2019. Langoor started in his living room in Sydney before growing to 200+ people digital agency across the Asia Pacific. He continues to be a Board Director and Evangelist for the business.Passionate about social change, Ruchir has started a number of social and not for profit organizations. After the International student crisis in Australia in 2010, Ruchir created the Australia India Youth Dialogue, a Track II diplomatic dialogue between the young leaders of Australia and India. Ruchir is also the Founder of a School of Policy and Governance and Samarthan India.Ruchir is a Computer Science graduate from Sydney University and a Graduate of the Australian Institute of Company Directors. He serves as Director on a number of not for profit and business Boards, including investing in some of them.
The Current program outline is as follows.
Welcome and Introductions
Examples of policy in action in India and state of renewable energy
Global landscape of energy policy
Lessons to learn for Energy adoption
OTHER DETAILS
DATE & LOCATION
February 24, 2020 @ 12:00 am - February 24, 2020 @ 12:00 am
Location: New Delhi – 110016, India.
Cost
Students: Rs 3,500 + 18% GST [ID Required]
Non-Students: Rs 7,000 + 18% GST
Once your application is submitted, you will be required to make a payment. A tax invoice will be provided on request. In case your application is not accepted, you will be given a 100% refund.
You will receive a 100% refund if you cancel one month before the program. You will receive a 50% refund if you cancel up to 1 week before the program. There will be no refund for cancellations in the last week.
APPLICANTS
We recommend that participants have an undergraduate degree, but it is not mandatory. Professionals, public servants, and postgraduate students are invited to apply. The application acceptance will depend on the quality of your application. We recommend a high level of English proficiency.
Please note, applications will be evaluated upon receipt and all applicants will be notified of the outcome of their applications within 48 hours of their receipt.
Applications will open on the 20 January 2020. Candidates may apply until 11:59 pm IST on 20 February 2020.
As there are limited spots available, we encourage you to apply early.
CERTIFICATE
At the end of the program, each participant will receive a certificate of participation.
This program is being organised in partnership with the University of New South Wales.
Australia's global university
The University of New South Wales (UNSW) is ranked 45th in the world overall and 26th in the world for employer reputation*. It is globally recognised for innovative teaching, world-leading research and our state-of-the-art facilities. Our focus is on transforming research discoveries into successful innovations to benefit society, the economy, and future generations. We are a member of the most prestigious university networks and we are located in one of the best cities in the world, Sydney. Our University attracts over 52,000 students including 14,000 international students from more than 120 countries. Read more
The future of change is at UNSW.
You can find out more at www.unsw.edu.au
CRICOS Provider Code: 00098G
* QS World University Rankings 2015-2016