Climate Migration and Policy Implications: Navigating Displaced Populations, Border Security, and International Cooperation
Climate change is rapidly emerging as one of the most pressing global challenges, with its far-reaching impacts touching various aspects of human society. Among these impacts, climate-induced migration has gained significant attention due to its potential to disrupt populations, strain resources, and test the limits of existing policies and frameworks. This article delves into the complex web of policy challenges posed by climate-induced migration, exploring considerations related to displaced populations, border security and the imperative of international cooperation. As the frequency and intensity of climate change induced migration increase, vulnerable communities face heightened risks, forcing them to seek safer living conditions elsewhere.
Displaced Populations – Growing Concern
One of the primary policy challenges in the context of climate-induced migration is the growing number of displaced populations. Low-lying coastal areas, for instance, are particularly vulnerable to rise in sea-level, placing millions of people at risk of displacement. This raises questions about where these populations will relocate, how they will be integrated into new communities, and how their rights will be protected. National governments and international bodies must address issues related to property rights, access to basic services and the preservation of cultural identities for displaced individuals and communities.
India, with its diverse geographical and climatic regions, serves as a vivid canvas for the impact of climate change on migration patterns. The Sundarbans, a UNESCO World Heritage site straddling India and Bangladesh, is a poignant case. Rising sea levels and cyclonic events have eroded the fragile coastline, compelling inhabitants to migrate inland. In the central Indian state of Chhattisgarh, erratic monsoons and prolonged droughts have disrupted agricultural cycles, triggering a flow of villagers to urban centres in search of livelihoods. These examples underscore that climate-induced migration is not an abstract concept—it is a reality lived by countless individuals whose homes, traditions and futures are being reshaped by the changing climate.
Border Security and Sovereignty
The intersection of climate-induced migration and border security presents a complex policy landscape. Stricter border controls might be seen as a response to the potential influx of migrants, but such measures can also hinder the movement of those fleeing environmental crises. Balancing the imperative to secure borders with the recognition of individuals' ; rights to seek refuge is a delicate task. Moreover, rising tensions between host populations and incoming migrants can lead to social unrest and exacerbate existing vulnerabilities. Policymakers must navigate this challenge while upholding human rights and promoting social cohesion.
The dynamic between climate-induced migration and border security finds a compelling case study in India's northeastern state of Assam. This region is grappling with a unique set of challenges stemming from environmental factors, ethnic tensions,and migration patterns. Assam's geography is marked by the mighty Brahmaputra River, which is prone to annual floods intensified by climate change. These floods displace thousands of people from their homes each year, pushing them to seek shelter in neighbouring regions. This ongoing displacement has led to the creation of designated relief camps in Assam and neighbouring states, intended to provide temporary refuge to those affected.
However, the situation becomes intricate when viewed through the lens of border security. The porous borders between Assam and its neighbouring country, Bangladesh, have raised concerns over the legality of migrants seeking refuge. While some individuals may genuinely be climate migrants seeking safety from environmental hazards, others could potentially exploit the humanitarian crisis to migrate for economic or other reasons.
International Cooperation: A Necessity
Climate-induced migration is a global challenge that transcends national boundaries, demanding a coordinated international response. The existing framework of refugee and asylum policies, often designed for conflicts rather than environmental crises, needs adaptation to address the unique circumstances of climate-induced migration. Establishing
standardized criteria for recognizing climate migrants, defining their legal status, and determining responsibility for their protection is crucial. Multilateral agreements and forums offer avenues for countries to collaborate and share best practices, ensuring a more equitable distribution of responsibilities and resources.
Several nations and international organizations have already taken steps to address the policy challenges of climate-induced migration. India and Nepal, both vulnerable to Himalayan glacial melt, have collaborated on joint glacier research initiatives. These efforts involve sharing data, conducting research and monitoring glacial changes to better understand the impacts on downstream water availability and livelihoods. This collaboration aids in developing targeted adaptation strategies to reduce the need for migration due to glacial retreat. Given the shared vulnerability of coastal areas to sea-level rise, Bangladesh and India have engaged in dialogue on coastal zone management. Collaborative efforts involve sharing experiences, best practices and technical expertise to enhance adaptive strategies, reduce displacement risks and promote sustainable development in coastal regions.
The Mekong-Ganga Cooperation framework involves India and countries of the Mekong region (Cambodia, Laos, Myanmar, Thailand, and Vietnam). As part of this collaboration, climate resilience and disaster management have been discussed, recognizing the potential for cross-border migration during extreme climate events and exploring ways to address such challenges collectively. Such regional agreements play a crucial role in addressing climate migration and demonstrate the potential of collective action in managing the challenge. These examples demonstrate that India and its neighbouring countries are increasingly recognizing the importance of collaborative climate migration policies. By sharing knowledge, resources and experiences, these nations are taking steps to mitigate the impacts of climate-induced migration and ensure the well-being of affected populations across borders.
Conclusion
Climate-induced migration represents a profound test of our global community's ability to respond effectively to an evolving crisis. The policy challenges of displaced populations, border security, and international cooperation require nuanced solutions that prioritize human rights, social cohesion and sustainable development. As climate change continues to reshape landscapes and lives, policymakers must embrace innovative approaches and collaboration to
ensure the protection and dignity of those most vulnerable to its impacts. Addressing climate-induced migration is not just a matter of policy; it is a matter of humanity's shared future.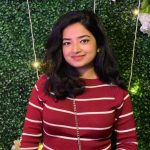 Nayanika Dutta is a passionate conservation enthusiast deeply engaged in the realm of climate policy. Nayanika is dedicated to fostering a positive change through informed environmental advocacy. Currently, she works as a content and policy design lead at an established organisation in Northeast India – The Balipara Foundation, that seeks to drive climate action in the Eastern Himalayan region.