Challenges and Priorities in Indo-Pacific Climate Security
By Dhanasree Jayaram and Aanehi Mundra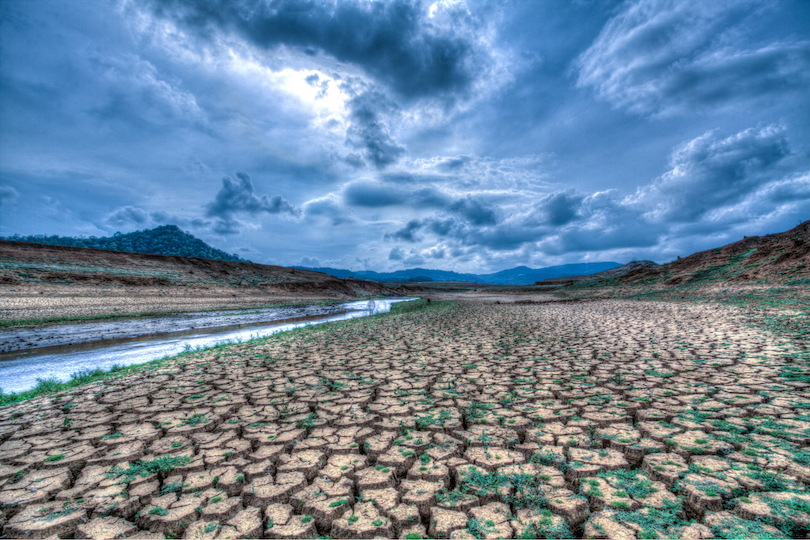 The Indo-Pacific region, encompassing approximately 60% of the world's population, is a critical geopolitical and economic hub. It boasts advanced and emerging economies, strategic trade and shipping routes, and intricate manufacturing supply chains. However, this vast and dynamic region is also exceptionally vulnerable to the adverse effects of climate change. As the stakes in terms of geopolitics, geo-economics, and geostrategy continue to rise in the Indo-Pacific, major global, middle, and regional powers have been crafting their respective Indo-Pacific strategies, focusing on safeguarding both their national interests and regional stability.
Regional organisations such as the Association of Southeast Asian Nations (ASEAN), the East Asia Summit (EAS), and the Pacific Islands Forum (PIF) have also been adjusting their positions and policies in response to the evolving geopolitical landscape in the Indo-Pacific. In the midst of these shifting dynamics, climate change has emerged as an integral component of security strategies and policies in the region.
The Indo-Pacific region is essentially characterized by two vast oceans, where coastal states face a multitude of climate-related challenges, including rising sea levels, ocean acidification, typhoons/cyclones, floods, droughts, and heatwaves. These climate impacts have far-reaching consequences, affecting water, food, energy, and livelihood security for the region's inhabitants. For instance, a significant portion of the population in the Indo-Pacific relies on ocean resources for their sustenance. Climate-induced changes in sea levels, ocean acidity, and fish migration routes can have profound impacts on livelihoods and food security.
Pacific island states, in particular, are among the world's most climate-vulnerable nations, facing existential threats such as land loss, population displacement, and economic repercussions due to climate-related impacts on their resource-rich exclusive economic zones (EEZs). This vulnerability was highlighted when, in 2021, Tuvalu's Climate Minister delivered a speech standing knee-deep in seawater at the Glasgow climate summit to draw global attention to the worsening climate vulnerabilities in the Pacific. Unfortunately, while vulnerabilities are high, the capabilities of many Indo-Pacific countries to address these challenges remain limited.
In this context, climate security, covering a wide range of dimensions, including ecological security, human security, and national security, has become a focal point of major powers' Indo-Pacific strategies. These strategies emphasise the security implications of climate change, including biodiversity degradation and loss, threats to development, migration and displacement, the food-water-energy security nexus, and disasters. Moreover, these strategies seek to address these vulnerabilities by enhancing resilience, implementing disaster risk reduction measures, safeguarding biodiversity hotspots, reducing greenhouse gas (GHG) emissions, and more.
Furthermore, climate security in the Indo-Pacific is not limited to traditional military and border security concerns. It extends to promote regional, transboundary cooperation, encompassing non-traditional security issues. This broader approach to regional security calls for collaboration among nations in addressing climate-related challenges.
To delve deeper into the climate security strategies of various countries in the Indo-Pacific region, it's essential to examine both formal and informal aspects of their Indo-Pacific strategies. This involves looking at how climate change is incorporated into their security calculus, resource allocation, and international collaborations.
For instance, Australia has gradually integrated discussions on the direct and indirect impacts of climate change into its national security discourse. The country's Indo-Pacific approach involves supporting initiatives such as the Climate Change Action Strategy and the Australia-Pacific Climate Partnership to assist partner nations in adapting to climate change, reducing emissions, and fostering innovative solutions.
Similarly, the United States, while often seen as countering China in the region, acknowledges the importance of cooperating with China on climate change issues. The U.S. emphasises the role of the Quadrilateral Security Dialogue (Quad) in climate security cooperation and recognises the significance of collaborating with regional organisations like ASEAN for peace and stability in the Indo-Pacific. The U.S. has also allocated significant budget resources to support climate resilience and mitigation efforts in the Indo-Pacific region.
Japan's Free and Open Indo-Pacific (FOIP) strategy places a special focus on climate security, recognising climate change as an existential threat. Japan actively supports disaster risk reduction in ASEAN countries and promotes environmental considerations and disaster resilience in its infrastructure investments across the region.
South Korea identifies climate change as a transnational security challenge and emphasises the need for regional cooperation in climate mitigation. It proposes initiatives such as regional carbon markets, zero-emission vehicles, green shipping, and methane emissions reduction. South Korea also commits to providing "green" overseas development assistance to Southeast Asian, South Asian, and Pacific countries for climate change response and low-carbon energy transition.
The European Union (EU), although not a regional player, has demonstrated a keen interest in engaging with the Indo-Pacific through strategic initiatives. The EU's Indo-Pacific strategy includes the creation of "green alliances," green transition, disaster risk reduction, and ocean governance as its key priorities. A significant portion of the EU's Horizon Europe Programme is dedicated to climate action, with resources allocated to the Indo-Pacific region. The EU also focuses on greening supply and value chains, with policies like the Carbon Border Adjustment Mechanism impacting the region's manufacturing centres.
India has advanced its Indo-Pacific strategy with the India-led Indo-Pacific Ocean's Initiative (IPOI), which places marine ecology as a core focus area within its regional security architecture. While India acknowledges climate change as a security concern, it is broadly integrated into its other security agendas, particularly maritime security. India is an active member of the Quad, which emphasises climate cooperation and clean energy initiatives in the Indo-Pacific.
The Quad countries, comprising India, Australia, Japan, and the U.S., have launched the Climate Change Adaptation and Mitigation Package (Q-CHAMP) to promote green shipping and ports, clean energy cooperation, climate information services, and disaster risk reduction. They also emphasise cooperation on various climate-related issues such as clean fuel ammonia, carbon recycling, climate-smart agriculture, and ecosystem-based adaptation.
Regional organisations, including ASEAN and the Pacific Islands Forum (PIF), have incorporated climate change into their Indo-Pacific approaches. ASEAN, for example, recognises climate change and disaster risk reduction as areas of cooperation. The organisation collaborates with major powers to implement climate mitigation and adaptation measures. It also institutionalises climate action through regional mechanisms and agreements.
PIF, comprising some of the world's most climate-vulnerable nations, has declared climate change as the "single greatest threat" to the Pacific. The PIF leaders have called for global efforts to limit global warming, mobilise climate finance, and appoint special advisers to address climate change and security issues.
However, despite the recognition of climate change as a fundamental component of Indo-Pacific strategies, several challenges persist. Divergences between industrialised and developing/least developed countries in the region exist on issues such as climate finance, loss and damage compensation, and emissions reduction targets, as seen in global climate negotiations. Human security concerns are prioritised, but disputes over the relationship between climate action and trade policies, such as the EU's Carbon Border Adjustment Mechanism (CBAM), are emerging.
Furthermore, geopolitical competition in the Indo-Pacific, especially between the United States and China, could hinder climate security cooperation. Efforts to diversify supply and value chains away from China in areas like energy transition are met with challenges due to China's dominance in these sectors. The geopolitical tensions, territorial disputes, and military buildup in the region can overshadow climate security concerns.
One of the foremost challenges is the significant gap between the demand and supply of finances for climate action efforts, particularly for adaptation needs in developing and least developed countries in the Indo-Pacific. While financial assistance for mitigation is available, resources for adaptation remain insufficient.
To address these challenges and advance climate security cooperation in the Indo-Pacific, comprehensive assessments of climate security challenges and responses are necessary. These assessments should consider not only individual countries' strategies but also the role of regional organisations and potentially new mechanisms that can circumvent geopolitical pressures. Bridging the financial gap for adaptation efforts is essential, with a focus on supporting vulnerable developing nations. The next steps involve designing a participatory and inclusive implementation agenda, investing in both top-down and bottom-up climate security efforts, and ensuring the well-being of both human and ecological security. By doing so, the Indo-Pacific region can better prepare for the complex security challenges posed by climate change.
Source: https://isdp.eu/publication/climate-security-in-the-indo-pacific-priorities-and-challenges/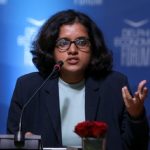 Dr. Dhanasree Jayaram is an Assistant Professor, Department of Geopolitics and International Relations, and Co-coordinator, Centre for Climate Studies, Manipal Academy of Higher Education (MAHE), Karnataka, India. She is also a Research Fellow, Earth System Governance; Member, Climate Security Expert Network; Research Fellow, Centre for Public Policy Research; and Member, Planet Politics Institute.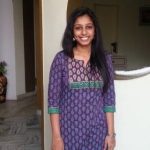 Dr.Aanehi Mundra is an Assistant Professor at Amity University Gwalior. She is an experienced Senior Researcher with a demonstrated history of working in the higher education industry. Her research focus is Climate Change and International Politics.