Beyond Emissions - Unplugged Conversations with Climate Leaders
(October Edition)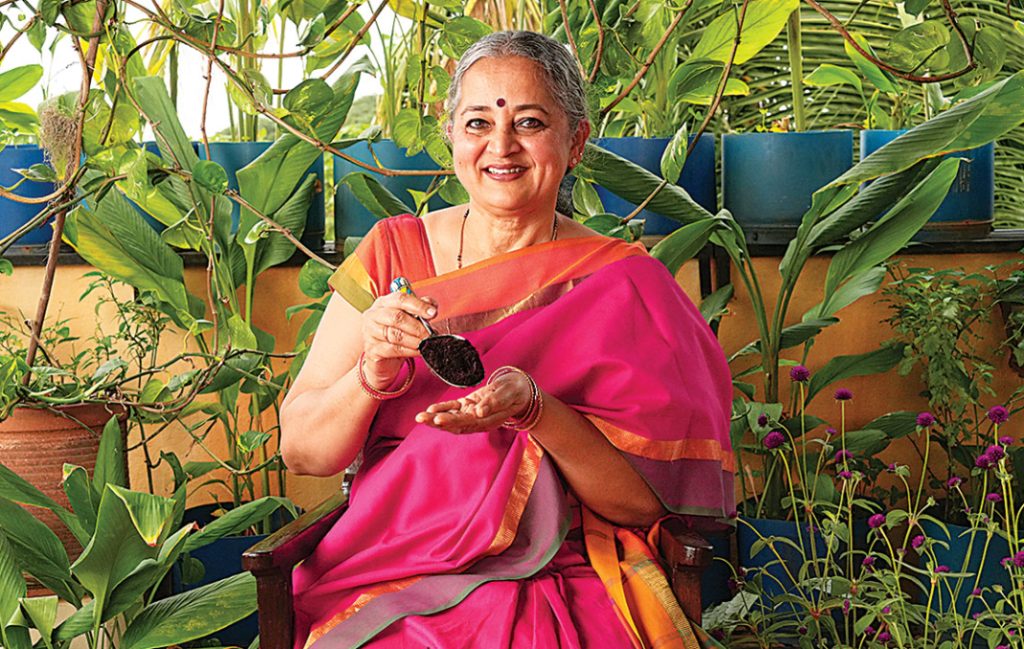 Ms. Vani Murthy, Zero Waste Influencer
Meet Vani Murthy, aka "Worm Rani," a Zero Waste influencer and a source of inspiration to many for adopting a zero-waste lifestyle. In this month's edition of our candid conversations with climate leaders, Vani Murthy eloquently explained the art of waste segregation and composting. As a founding member of the Solid Waste Management Round Table (SWMRT), she is a dedicated advocate for sustainable waste management. With a significant social media following of close to a lakh, she is inspiring young minds to compost and manage waste sustainably. Her journey was featured on National Geographic's 'One for Change' campaign, spotlighting extraordinary changemakers making our world better, starting on Earth Day, April 22nd.
1. What are the positive impacts composting has on soil health and how does it improve biodiversity in the composing area?
 Composting is extremely important for soil health as it puts back organic matter into the soil, and organic matter is something that feeds billions upon millions of microorganisms that creates healthy soil that is full of nutrients that allow healthy plants to grow that are also nutrient dense. How does composting promote biodiversity? The break down of organic matter creates life that gives the compost the quality that makes it important to put into our soil for our food.
2.How does composting help with achieving NetZero emissions? Can you explain the connection between composting and greenhouse gas emissions? 
When the waste inside your house is sent to the landfill, it compacted tightly to save space. This compacted food waste decomposes anaerobically without the help of oxygen which produces methane that's a deadly greenhouse gas. By composting the waste at source of generation and making use of it for the soil, we help soil health and reduce methane production.
3.How to make sure waste management practices are environmentally responsible, economically viable and sociably equitable? 
The good practices in managing our waste, eases the responsibility of -the person generating the waste. We reduce the number of resources used by refusing single-use waste. We are reducing resource consumption and waste production. As for economically viable, when we also start looking at how we can segregate the waste, most of our waste is recyclable, 60% is compostable and 30-40% is dry waste if kept clean has great value and promotes and creates livelihood for the people working in waste management. We need to make sure it is clean and diverted away from being dumped. This is how we take complete responsible that waste is handled properly at every level, individual, society level, state level and municipal level. 
4.What are the suitable home composting methods available? And can you shed light on traditional back yard composting and worm composting? 
In home composting there are two methods, aerobic and anaerobic; aerobic being the more popular method as it needs more air circulation and its susually in an airated containg and the anaerobic is compact that uses fermentation that doesn't allow air in and has two stages. Both these methods are very convenient and are easily adopted at homes. The other is digging a pit and putting the biomass in it…in urbans scenarios there will be issues with rats. So they are mesh composter which is secure and has enough air circulation where you can have lots of greens and browns. You can make a raised compost bed, that method is also very popular. Earth worm composting is an aerobic composting that's popular that can be done in tanks and boxes, again rats will need to be prevented. The earth worms do a great job and these are the ways you can do home and urban composting.