When
October 8, 2020 @ 5:30 pm - October 9, 2020 @ 7:30 pm
Cost
Free or Rs 1,500 + GST
This is a past event. Registration is no longer available.
The School of Policy and Governance is excited to announce our next Executive Education Health Program
Health Equity and Health Systems in India – Online Edition, 08 Oct 2020, Location: Online.
Program Overview
Join us for a two – day program to learn from some of the highly acclaimed specialists and researchers on Health Equity and Health Systems in India.
The program is suitable for professionals and students alike. Applications will open on 15 July 2020 and will close on 6 October 2020.
Based on the success of our last event, you are encouraged to apply as early to ensure your place at the program.
This program is being supported by the Australian Consulate, Chennai.
IN PARTNERSHIP WITH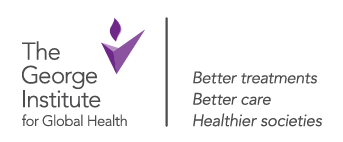 PAST, PRESENT AND THE FUTURE
You will have the opportunity to learn about the social and political determinants of health reform in resource-poor settings and also an understanding of the system level barriers to address health system delivery.
WORKSHOP ORIENTED
Workshops with Accredited Social Health Activists (ASHA) will provide a better understanding of the challenges, the current model and execution of health systems at grassroot level.



INCLUSIVE
Professionals, students, social workers as well as those passionate about health policy and delivery are welcome to participate in this program.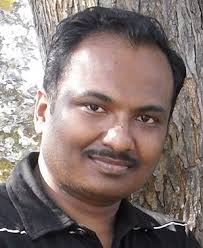 Dr Praveen
Senior Lecturer, Faculty of Medicine, UNSW Sydney
Dr. Praveen is a public health specialist with thorough knowledge of epidemiological study designs and having a keen interest in systems based innovations to address inequities related to chronic diseases. His research experience is related to planning and managing large scale public health research projects and surveys. He is currently leading the SMARThealth program in India and Indonesia that aims to bridge the implementation gap in blood pressure control for individuals with high risk of cardiovascular diseases using technology and task-sharing. He is the head of the primary healthcare research at The George Institute India, based in Hyderabad. He has been awarded the competitive Australian Leadership Awards Scholarship in 2012 to pursue his PhD in the University of Sydney. His current focus is on health systems and in understanding the system level barriers to address health system delivery.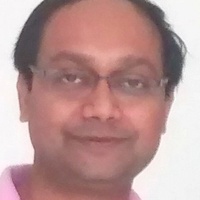 Prof. (Dr) Indranil Mukhopadhyay
Associate Professor
Prof. (Dr.) Indranil is an Associate Professor at School of Government and Public Policy, Jindal Global University. He joined as an Assistant Professor in July 2017. At the University he teaches Public Health, Development Economics and Microeconomics. Indranil has twelve years of research and teaching experience in the area of health economics and health care financing. Earlier he worked as a Research Scientist and Assistant Professor and Welcome Trust Post-Doctoral Fellow at Health Economics and Financing Unit at Public Health Foundation of India, Delhi. At PHFI, Indranil lead the production of Health Accounts work in six Indian states as a Co-Investigator in the research project "Strengthening Eco-System for Sustainable and Inclusive Health Financing in India". At the Health Economics unit, he works on various themes related to health accounts, public expenditure review, access to medicines and vaccines, impact evaluation of health insurance, inequalities, reproductive, maternal and child health and nutrition issues. He was a visiting faculty at Jawaharlal Nehru University, New Delhi, Ambedkar University, Delhi and Tata Institute of Social Sciences, Mumbai where he taught Health Economics and Health Financing. He is part of WHO Expert group on National Health Accounts. Indranil has a PhD in Health Economics from Centre of Social Medicine and Community Health, JNU, New Delhi. His post-doctoral work was on provider payment mechanisms on health system performance in light of the emerging public sponsored health insurance schemes under the supervision of Prof Rama Baru (JNU) and Prof Kara Hanson (LSHTM). Indranil has completed his MPhil in Public Health from Centre of Social Medicine and Community Health, JNU and MA in Economics from JNU. He has authored papers in various national and international journals including British Medical Journal, Economic and Political Weekly, Social Scientist and WHO South-East Asia Journal of Public Health.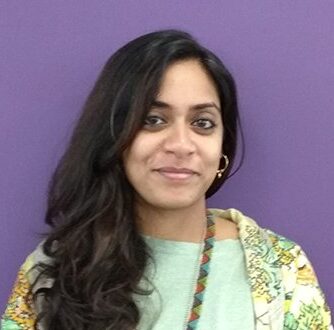 Dr Devaki Nambiar
Program Head – Health Systems and Equity
Devaki Nambiar is Program Head – Health Systems and Equity at the George Institute for Global Health. She has a doctorate in public health from Johns Hopkins.Dr. Nambiar has close to a decade and a half of research experience in over half a dozen countries and as many Indian states. Her interest is in research and action on the social and political determinants of health and health reform in resource-poor settings. A former Fulbright scholar, she has received awards from the US National Institutes of Health, the Wellcome Trust/Department of Biotechnology India Alliance, Canada's International Development Research Centre, as well as a number of international and national research agencies. She advises the work of the World Health Organisation on health inequality monitoring and supports policymaking in India on Universal Health Coverage and urban health reform, as well as non-communicable disease (NCD) service delivery as part of comprehensive primary health care.
Welcome and Introductions
Overview - System level barriers to addressing health system delivery and SMART health program
(Paid part) - Q&A with an ASHA worker moderated by Dr Praveen
Discussion on the assignment
Welcome and Introductions
Presentation on Health Equity
(Paid part) - Case study with embedded activity
Wrap up and Program Close
OTHER DETAILS
DATE & LOCATION
October 8, 2020 @ 5:30 pm - October 9, 2020 @ 7:30 pm
Location: Online
Cost
Free to attend seminars
or
Rs 1,500 + GST
To participate in workshop / case study
Receive a (verifiable) certificate from SPG
Alumni benefits from SPG
Respective link for the program will be sent to you the week prior to the program dates.
APPLICANTS
We recommend that participants have an undergraduate degree, but it is not mandatory. Professionals, public servants, and postgraduate students are invited to apply. We recommend a high level of English proficiency.
Applications will open on the 15 July 2020. Candidates may apply until 11:59 pm IST on 6 October 2020.
As there are limited spots available, we encourage you to apply early.
CERTIFICATE
At the end of the program, each participant who pays for the program will receive a certificate of participation provided they attend 100% of the program.