When
July 2 @ 10:00 am - September 18 @ 2:00 pm
Application Deadline
30 June 2022

CERTIFICATE COURSE IN PUBLIC POLICY, 02 Jul 2022, Location: Online.
Program Overview
The School of Policy and Governance is pleased to announce a Certificate Course in Public Policy, through a well-paced 12-weekend, virtual programme beginning on Saturday, 2 July, 2022, and ending on Sunday, 18 September, 2022. This course presents participant learners with a great opportunity to advance their understanding of public policy in India -- with the fundamentals of policy analysis, systemic hyper structures, and effective public policy dialogue, as well as knowledge and skills for practical implementation.
The Certificate Course in Public Policy is entirely delivered online, featuring live webinars, workshops, self-study, interactive learning tools, and assignments to inculcate active policy learning.
Every Saturday and Sunday through the duration of the course, learning modules will be delivered between 10 am and 1.30 pm by well-known experts and academicians
Learn over the course of a 12 weekends-based programme about public policy and its implications covering relevant and topical sectors including:
Health I Gender I Climate Change I Defence & Foreign Policy
Take a deep-dive into public policy to develop in-depth understanding of core concepts and theoretical approaches through:
Major policy frameworks and international agreements
Global and local imperatives
Questions of equity and sustainability
Intersectionality across domains
Impact of progressive public policy
This is an opportunity to engage with some of these issues in depth, and learn from scholars and policy specialists from diverse areas of expertise.
Assessments
Mid-Term Assignment
Details of the nature of final assessments shall be communicated to all registered participant learners. Broadly, some of our tutors shall be designing in-class assessments. There will also be a descriptive mid-term assignment given to help students absorb the concepts taught in the theoretical modules and workshop and develop the ability to articulate their analysis and opinions coherently in writing. Assignments will be announced during the first workshop and released to the course webpage.

Students and Professionals of all ages welcome. We recommend that participants have an undergraduate degree.
Broad Coverage
Over 12 weekends, the program will cover Public Policy concepts and approaches in the domains of Health, Gender, Climate Change, Defence & Foreign Policy
WORKSHOP ORIENTED
Intensive workshops are a critical element of the public policy course. They allow students to interact with their peers as well as policy specialists with similar experiences. Students benefit from hands-on experience with the challenges of policymaking. Workshops are available during the fourth, eighth, and eleventh weeks of the programme (tentative). The first workshop will include faculty lectures on the topic of evidence-based policy, bringing together concepts covered in modules 1 and 2. Ample exercises, as well as expert-led symposiums on public policy analysis, economic reasoning, the global political system, and the Indian picture, among other topics, will be the core focus. The second workshop will be on "Negotiations and Public Policy," in which diplomatic relations will be examined in terms of their influence on policymaking using historical and concurrent data. The final workshop is on "Leadership in Public Policy: Learning to Lead" to prepare you to make a mark in the world of policy making.
ACTIVE PARTICIPATION
Entirely delivered online, the Course will feature live webinars, workshops, self-study, interactive learning tools, and assignments to inculcate active policy learning. You will have the opportunity to learn from . Each Module would require six hours of your active, virtual classroom participation besides the effort and time input required for self-study, workshop preparation, assessments and assignments. Every Saturday and Sunday, through the duration of the course, you will be expected to offer your full attention to the session, with a half hour nutrition and relaxation break in between. It is, on the whole, a planned, learning experience, but guest lectures or workshops might get scheduled on some evenings depending upon the availability of experts. We encourage your fullest and active participation in the course so you can leverage maximum benefit.
Dr Dhanasree Jayaram
Assistant Professor, Manipal Academy of Higher Education (MAHE)
Dr. Dhanasree Jayaram is a Research Fellow at Centre Marc Bloch (CMB) and Guest Researcher at Freie Universität Berlin – under the Alexander von Humboldt Foundation's International Climate Protection Fellowship (for postdocs) 2022-23. She is an Assistant Professor, Department of Geopolitics and International Relations, and Co-coordinator, Centre for Climate Studies, Manipal Academy of Higher Education (MAHE), Karnataka, India. She is also a Research Fellow, Earth System Governance; Member, Climate Security Expert Network; and Member, Planet Politics Institute. She holds a PhD in Geopolitics and International Relations from MAHE. She pursued a visiting fellowship (Erasmus Mundus – short-term PhD) at Leiden University, the Netherlands during 2014-15; and a postdoctoral fellowship at the University of Lausanne, Switzerland, under the Swiss Government Excellence Scholarship during 2018-19. She managed a project of adelphi (Berlin) on "Climate Diplomacy", sponsored by the German Federal Foreign Office during 2015-20. Her primary fields of interest include climate politics and diplomacy, environmental security and military, regional environmental policy in Asia, and environmental peacebuilding.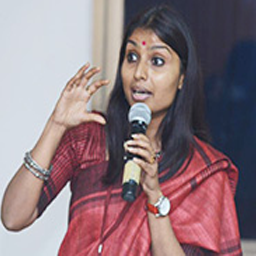 Dr Shweta Singh
Associate Professor, South Asian University (New Delhi, India)
Shweta Singh is Associate Professor of International Relations at the South Asian University (New Delhi, India). Her research broadly focuses on the politics of 'everyday', norms and WPS agenda (South Asia), critical peace and conflict studies (with a particular focus on post-colonial South Asia) , gender and populism, and contemporary politics of Afghanistan, Kashmir and Sri Lanka. She has been the recipient of the prestigious United States Leadership Award in 2010, and the Mahbub Ul Haq Award in 2013. She was recently appointed as the UN Women International Expert on populism, nationalism, and gender (Regional Office for Asia and Pacific), and as Academic Advisor for the UNESCO-MGiEP project on State of Prevention of Violent Extremism through Education in South Asia. She is co-editor (with Tiina Vaittinen and Catia Confortini), of a Rowman and Littlefield book series(which is now under process of transition) titled Feminist Studies on Peace, Justice and Violence. Her recent publications include 'Towards an intersectional approach to populism: comparative perspectives from Finland and India', Contemporary Politics (co-authored with Elise Feron) 2021;' 'Gendering education for peace: Critical perspectives' in Tarja Väyrynen, Swati Parashar, Élise Féron, Catia Confortini (eds.), Handbook of Feminist Peace Research, Routledge, 2021, 'In between the Ulema and Local Warlords in Afghanistan: Critical Perspectives on the Everyday, Norms Translation and UNSCR 1325', International Feminist Journal of Politics, 2020.
Dr Stuti Bhatnagar
Research Fellow, Australian National University, Australia
Dr Stuti Bhatnagar, PhD - Politics and International Studies, University of Adelaide, Australia is a Research Fellow (Asian Security) at the Strategic and Defence Studies Centre (SDSC) at the Australian National University. At SDSC, she is also the Coordinator for the Graduate Research and Development Network on Asian Security (GRADNAS). She has previous experience as a Researcher and sessional academic with the University of New South Wales, Sydney and the University of Adelaide in South Australia. With a PhD in politics and international relations from the University of Adelaide, she specialises in Indian foreign policy and South Asian politics. Her research involves a closer look at the domestic determinants of India's foreign policy. She has several peer-reviewed academic publications to her credit and is the author of India's Pakistan Policy: How Think Tanks Are Shaping Foreign Relations published by Routledge in 2021. Her Areas of expertise includes Comparative Government And Politics, Government And Politics Of Asia And The Pacific and the International Relations
N. Nakkeeran
Dean, School of Global Affairs & Deputy Director, Centre for Research Methods, Ambedkar University, Delhi
N. Nakkeeran is Professor with the School of Global Affairs & Deputy Director of Centre for Research Methods, Dr. B.R Ambedkar University, Delhi (AUD). A Gold Medallist in M.A. (Anthropology) from Madras University, Prof. N. Nakkeeran did his M.Phil and PhD from the Centre of Social Medicine and Community Health, Jawaharlal Nehru University, New Delhi. Before Joining AUD, he was with the Department of Health Services Studies, Tata Institute of Social Sciences, Mumbai and the Indian Institute of Public Health Gandhinagar (IIPHG - PHFI). Prof. Nakkeeran has worked, published and undertaken funded research in the areas of health social sciences, health equity, qualitative research methodology and child malnutrition. He has participated as a resource person in numerous research methodology workshops meant for research scholars and young faculty members organised across the country. While at IIPHG he had successfully conducted three-day annual workshop on Qualitative Research Methods for medical and public health professionals between 2010 and 2014 and also rolled out an online Certificate programme in Research Methodology. He also was instrumental in designing and rolling out Master of Public Health Programmes at IIPHG and AUD and a doctoral programme in Public Health at AUD. He has won a number of fellowships and research grants including 3rd & 4th Global symposium on Health Systems Research Fellowships; PHFI-Wellcome Trust Research fellowship; ICMR Research Grants; DST Research Grant and a number grants for organizing methodology workshops. Extracts from his ethnographic study of a south Indian village was published as "Conditions of Women's Work, Status and Fertility: Land, Caste and Gender in a South Indian Village", EPW); he has co-authored an ethnographic monograph "Transfer of Home-based Newborn Care from SEARCH to Other Organizations: Process Documentation of the ANKUR Project", (SEARCH, 2007). His other publications in this area include "Qualitative Research Methodology: Epistemological Foundation and Research Procedures", (IJSW), "Knowledge, Truth and Social Reality: An Introductory Note on Qualitative Research" (IJCM); "Rigor and Validity in Qualitative Methods in Applied Situations" (IJPH); "Is 'Sampling' a Misnomer in Qualitative Research?" (Sociological Bulletin); "Disability, mental health, sexual orientation and gender identity: understanding health inequity through experience and difference" (Health Research Policy and Systems); and Beyond behaviour as individual choice: A call to expand understandings around social science in health research (Wellcomeopenresearch).
Dr Tanwir Arshed
Assistant Professor, Presidency University, Kolkata
Dr Tanwir Arshed is an Assistant Professor presently teaching at the Department of Political Science, President University, Kolkata. He completed his PhD from the University of North Bengal, Darjeeling, on India Pakistan Relations and the Role of the United States. His area of interest are Indian Public Administration and Indian Foreign Policy with a specific focus on South Asia and China. He has been a former SUSI Fellow at the University of Massachusetts, USA
Abdul Muheet Chowdhary
Senior Program Officer - International Tax Cooperation, South Centre, Geneva, Switzerland
Mr. Abdul Muheet CHOWDHARY is Senior Programme Officer of the Sustainable Development and Climate Change (SDCC) Programme of the South Centre. He leads the South Centre Tax Initiative (SCTI) which is a part of the SDCC Programme. He is a Member of the United Nations Tax Committee's Subcommittee on Wealth and Solidarity Taxes, a member of the BEPS Monitoring Group and is on the Steering Group of the Independent Commission for Reform of International Corporate Taxation (ICRICT). Previously, he served in India's Ministry of External Affairs where he was in the Policy Planning and Research Division specialising in economic strategy. He was formerly a consultant to the United Nations and also worked as a legislative aide in the Parliament of India, specialising in tax and financial law. He has a Master's in Political Science from Jawaharlal Nehru University (JNU), New Delhi, a Diploma in International Trade Law from the Indian Academy of International Law & Diplomacy and a certification in International Taxation.
Dr Medha Bisht
Associate Professor, Dept. of International Relations, South Asian University, New Delhi
Dr Bisht is a Ph.D from Diplomatic Studies Division, Jawaharlal Nehru University, where she wrote her thesis on Multi-stakeholder negotiations on security and development. Her country expertise in South Asia is restricted to Bhutan and Pakistan. She also works at the intersection of strategy and philosophy and is particularly interested in non-western sources of diplomatic practices in Asia. Her book, 'Kautilya's Arthashastra: Philosophy of Strategy' is currently in the publication stage with Routledge.Interested in the concept of water diplomacy, her research engagement has highlighted the micro and macro narratives related to water governance and water diplomacy in South Asia. She has conducted stakeholder engagements and dialogues in South Asia to identify the political, cultural and ecological perspectives pertaining to rivers and riparian communities. She was a consultant to IUCN-India in 2017, where she co-authored a course on 'Hydro-diplomacy in South Asia' in collaboration with Dhaka University. The course was pilot-tested in India and Bangladesh in 2017 with mid-level water professionals. She was also a lead investigator in India, for a project undertaken in collaboration with WWF-Pakistan, based in Lahore from 2016 to 2017.
Course Outline and Schedule
The public policy course is divided into eight weeks of core teaching and learning and three weeks of workshops to gain hands-on experience. All modules are compulsory for enrolled students, and they are strongly advised to attend all course webinars. Registered candidates will receive a detailed schedule of webinars for each weekend from the start of the term until the end.
July 2 & 3, 2022: Introduction and Module 1: The Fundamentals of Public Policy
July 9 & 10, 2022: Module 1: Concepts, Policy Analysis
July 16 & 17, 2022: Module 2: Negotiations and Governance
July 23 & 24, 2022: WORKSHOP 1
July 30 & 31, 2022: Module 3: The Health Sector and Public Policy
August 6 & 7, 2022: MID-TERM ASSIGNMENT
August 13 & 14, 2022: Module 4: Climate Change and Public Policy
August 20 & 21, 2022: WORKSHOP 2
August 27 & 28, 2022: Module 5: Gender and Public Policy
September 3 & 4, 2022: Module 6: International Security and Public Policy
September 10 & 11, 2022: WORKSHOP 3
September 17 & 18, 2022: Course Conclusion & Wrap. FINAL ASSIGNMENT Briefing
OTHER DETAILS
DATE & LOCATION
July 2 @ 10:00 am - September 18 @ 2:00 pm
Location: Online
Cost
Rs 25,000+GST (Limited spots available on a first come first serve basis)
Extensive program outline and participation
Deep engagement with other participants and leading speakers
Certificate from SPG
Rs 20,000 + GST – Early Bird until May 30
Respective link for the program will be sent to you the week prior to the program dates.
APPLICANTS
Students and Professionals of all ages welcome. We recommend that participants have an undergraduate degree..
There are limited spots available, so we encourage you to apply early.
Early Bird Cost of Rs 20,000 + GST until 30 May.
CERTIFICATE
You will receive a certificate at the end of the program from the School of Policy and Governance.