Beyond Emissions-Conversation with Climate Leaders
(August Edition)
We are privileged to have a conversation with Shri. A.K. Rastogi, the Chairman of the Task Force on Sustainable Just Transition and Green Hydrogen, representing the Government of Jharkhand. Climate change is an issue of global significance, necessitating collaborative endeavors and swift action. The dialogue we had with him provides valuable insights into the pioneering efforts of Jharkhand in spearheading sustainable just transitions and embracing the challenges of climate change head-on.
Can you briefly share the vision behind constituting the Just Transition Task Force in Jharkhand to spearhead Sustainable Just Transitions in the state?
Climate change is a global challenge that demands urgent attention and collective action. Its far-reaching impacts are being felt across the globe, posing significant threats to the environment, economies, and societies. In this context, Jharkhand, a state in eastern India, is not exempt from the effects of climate change. The state is experiencing rising temperatures, shifting precipitation patterns, and extreme weather events. These changes are resulting in profound consequences on key sectors of the state's economy, including agriculture and natural resources. Furthermore, Jharkhand is one of the key states in India's energy landscape, with significant contributions to the country's energy security. With the increasing demand for energy in India, Jharkhand's role in meeting the country's energy needs is becoming increasingly important. Coal is one of India's primary sources of energy, and Jharkhand is one of the key coal-producing states in the country. The state has a rich coal reserve, with estimates of around 86 billion Tonnes of coal reserves across a larger area of Jharkhand. This has made Jharkhand a significant contributor to India's energy security, with coal mining being a key driver of the state's economy. In 2020-21, Jharkhand produced around 116 million Tonnes of coal, contributing to about 16 percent of India's total coal production. Jharkhand is known for its vast reserves of high-quality coking coal (89 percent of India's coking coal reserves), which is a crucial ingredient in the production of steel. Along with energy security, Jharkhand also plays a significant role in the development of India's steel industry, making it one of the largest producers of steel in the world and a key supplier to India's other steel industries. Jharkhand's rich mineral resources and its active participation in the steel and coking coal sectors have been crucial in driving India's infrastructural growth and overall industrial development.
Since Jharkhand contributes to India's energy needs on account of its vast coal reserves, it will therefore also be at the heart of any efforts to transition to a low-carbon economy. Jharkhand aims to take a proactive approach in this regard to continue to be the mainstay of India's energy supply in the future. Moreover, the state is keen to support national climate actions by developing a more sustainable, equitable, and inclusive roadmap that will result in a win-win scenario. In view of these aspects, the Government of Jharkhand took the bold step to constitute a task force, which is a first in the country to explore the possible low carbon pathways for the state and to come up with comprehensive measures to be pursued by the state.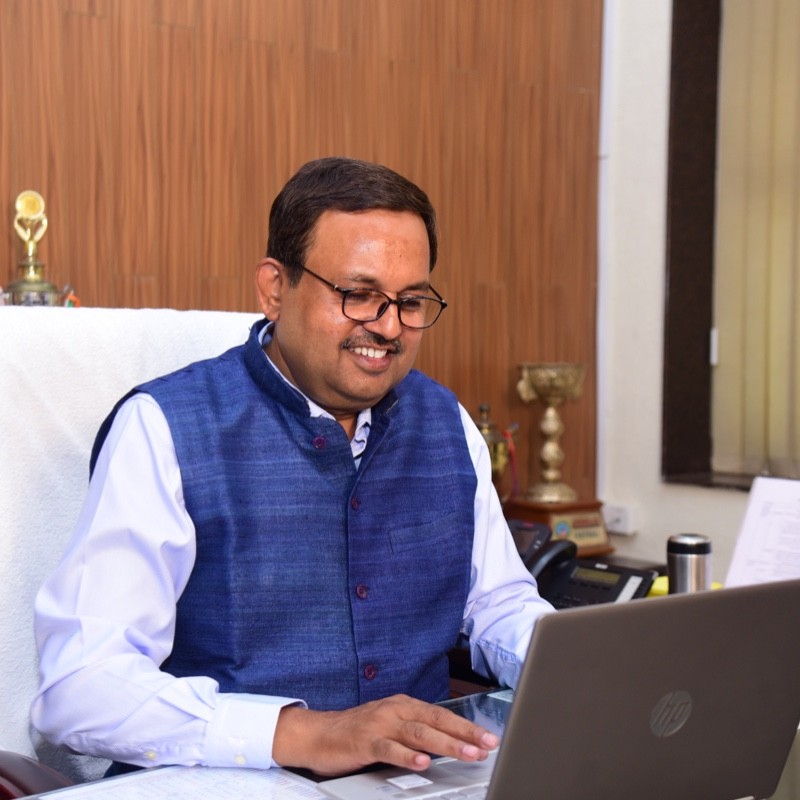 Shri. A.K. Rastogi
Chairman, Task Force-Sustainable Just Transition and Green Hydrogen, Government of Jharkhand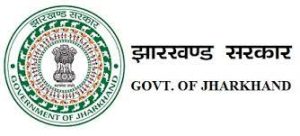 Which are the focus sectors in this initial phase of Just Transitions in Jharkhand that the Task Force will be looking at to begin with?
The vision of a future-ready Jharkhand of the task force will leverage state-of-the-art research followed by appropriate policy recommendations, encompassing areas such as livelihood transition, energy transition, decarbonisation, sustainable mobility, investment and finance, and institutional frameworks. Addressing these dedicated thematic areas with data-driven research will uplift vulnerable communities and reduce poverty through planned socio-economic transitions. The broad thematic areas will provide insights for a comprehensive sustainable just transition roadmap for the state.
What is your advice to other states which have still not constituted a task force/team like Jharkhand on accelerating engagement with Climate Change?
Every state has unique characteristics and many have already tapped into the energy transition with high shares of installed capacities of renewables. However, states in eastern and north-eastern regions are yet to tap into the energy transition shaping up across the country. These states have to approach the transition from a just perspective and it could make sense for these states to approach the issue in a comprehensive manner and constituting task forces could be a viable approach. Moreover, all states across the country have to deal with climate change and draw plans to address the challenges posed and align with visions of net zero by the Indian government.
What are the top 3 challenges you foresee in the Just Transitions process in Jharkhand?
The key challenges to enable a sustainable just transition in Jharkhand are:-
Access to finance and investments: access to low cost finance and driving investments in the  state are crucial to enable the sustainable just transition across the different sectors. The task force acknowledges this challenge and hence has climate finance as a thematic area to suggest measures to attract investments
Capacity development: developing capacities at the government level in the various departments on the emerging trends and technologies is vital. Skilling and reskilling of the workforce to adapt to the transition is also a crucial element.
Enabling policies and institutional frameworks: developing the right policies in a timely manner and building the right institutions in the state are important to foster the growth of sustainable technology adoption and pursue just practices across the different sectors.
Apart from these there are various challenges and the task force through its comprehensive thematic approach aims to address these with innovative recommendations to be enacted by the state. The inclusion of various government departments within the task force ensures most of the challenges are discussed and deliberated upon.